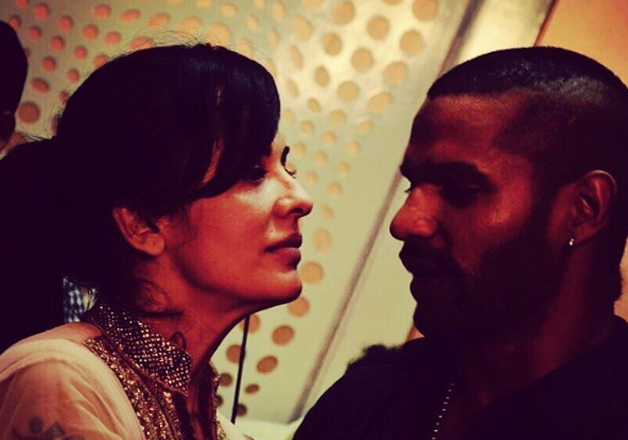 Team India's moustache-swirling cricketer Shikhar Dhawan, who is currently in West Indies for the four-Test series against the hosts, posted an adorable picture of himself with his beautiful wife Ayesha Mukherjee on Instagram, expressing how much he is missing her. 
The left-handed opening batsman, who is on a long tour to West Indies, posted the photograph along with the caption, "Tere chehre se nazar nahi hat thi, Nazare hum kya dekhein!! Missing my beautiful wife!!!"
Married for almost four years now, the love story of the couple started on Facebook. 
The two were first introduced to each other by Harbhajan Singh, who was friends on Facebook with both Ayesha and Shikhar. 
So stunning was Ayesha that Shikhar had to take just one glance at Ayesha's photo and he fell for her. He could not resist sending her a friend request. 
This marked the beginning of their friendship that was destined to blossom into a love affair and eventually culminated in marriage.
Ayesha loves sports and is an amateur boxer. Her mother is British and her father is a Bengali, which is why she speaks fluent Bengali. 
This is Ayesha's second marriage and she has two daughters from her first marriage. Also, she is 12 years elder to Shikhar. 
Another interesting fact about the lovebirds is that Shikhar and Ayesha got engaged way back in 2009, but Shikhar postponed the wedding by three years as he wanted to cement his place in the Indian team.
Shikhar finally took the plunge and married Ayesha Mukherjee on October 30, 2012.
Meanwhile, on the Caribbean land, Shikhar seems to be in good batting form. His 84 runs off 147 balls played an important role in India's biggest victory in Test cricket outside the subcontinent as they defeated West Indies by an innings and 92 runs in the first match of the four-Test series.