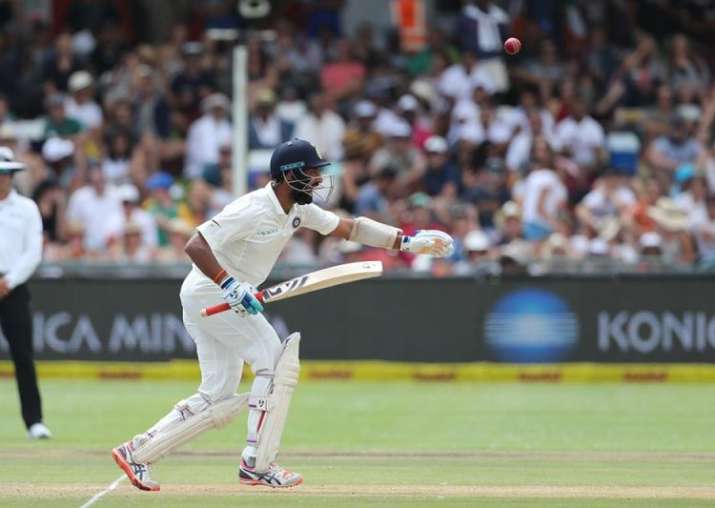 Watching the batsmen struggle on the bouncy wicket at Newlands, Cape Town, where India lost the opening Test to South Africa by 72 runs, former India captain Sunil Gavaskar didn't hesitate to call the visiting batsmen "lethargic".
Commenting on the Virat Kohli-led Indian side, which features prominent hitters such as Shikhar Dhawan, Murali Vijay, Cheteshwar Pujara and Rohit Sharma besides captain himself, Gavaskar said they need to be on their toes if they dream to script history in South Africa.
India have never won a Test series in South Africa before and after completing a successful home season, expectations of a victory heap upon Kohli and Co.
However, India were bundled out for 209 and 135 in successive innings of the first Test and suffered a 72-run defeat in a low-scoring game. Gavaskar believes it's difficult for India to win the series from this point but it's not impossible.
"India may have lost the first Test but they are still in with a chance to win the series. It's never easy to come back in a three-match series after losing the first Test, but the Indian team has done it in Sri Lanka a couple of years back and could well do it again," Gavaskar wrote in his column for The Times Of India.
According to the 68-year-old, India batsmen appeared lethargic on the field in Cape Town and this is what resulted in their loss. "Their (India's) batsmen though have to stand up literally to see the dream of beating South Africa coming true. It was the batting that let them down admittedly on a pitch that was not easy to bat on but not impossible either. Their body language was so lethargic that it showed in their feet movement," he said.
"Their body language was so lethargic that it showed in their feet movement. They were mesmerised by the swing and kept following it leading to their dismissals in both innings. That's why they have to shake off this lethargy and stand up tall and show self-belief," Gavaskar added.
The second Test of the three-match series will be played from January 13 to 17 at Centurion.