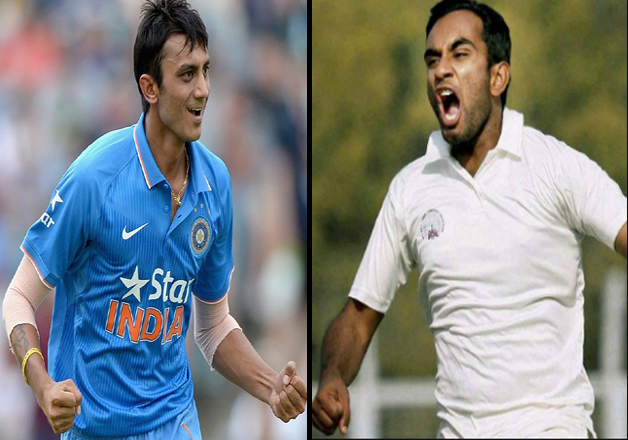 Despite the tremendous performance against New Zealand and England in all formats of cricket, the year 2016 has been a 'season of injuries' for Team India. 
According to a Times of India report, left-arm spinner Axar Patel has been ruled out from the limited-over series against England, which begins from January 15, due to a thumb injury. 
Axar, being brought in as a cover for the last Test match against England, landed on his thumb while to catch Liam Dwson off Ravichandran Ashwin at the boundary. He suffered a ligament tear on his bowling thumb. 
Following the injury, he has been ruled out of the limited-over leg of England's India tour, which includes three ODIs and three T20Is. Axar has played 30 ODIs and seven T20Is, and has been a regular part of the limited-over squad in recent times.
On the other hand, off-spinner Jayant Yadav, who made a sensational start of his Test career against England recently, too hasn't recovered from a hamstring injury which resulted in him missing out on the Chennai Test. 
With Ashwin too suffering from 'sports hernia', there is a chance for left-arm spin Ravindra Jadeja to return to the limited-over squad, and also makes a case for Uttar Pradesh chinaman bowler Kuldeep Yadav to receive a call up. The 22-year-old Yadav has picked up 35 wickets at an average of 27.42 in eight Ranji games this season, besides scoring 466 runs at 35.84.
Also, according to the report, the national selectors, who are likely to meet in Mumbai on January 5 or 6 to pick the Indian team for the limited-over series, will also have to find replacements for Mumbai batsmen Rohit Sharma and Ajinkya Rahane.