Follow us on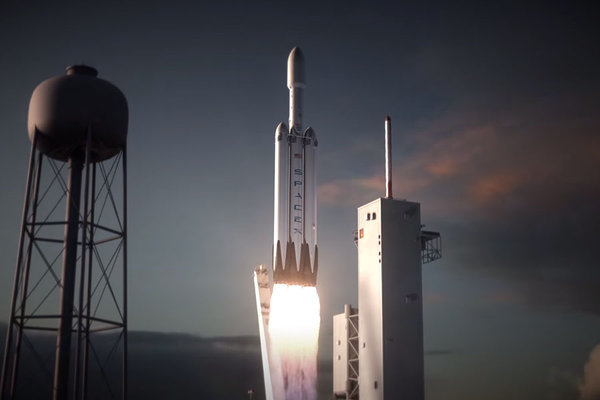 SpaceX's Falcon Heavy rocket – the most power operational rocket in the world by a factor of two – is in position to set off from a launchpad at the Kennedy Space Centre.
However, the static-fire test of the 230-foot-tall rocket's 27 Merlin main engines, set for today, has been postponed indefinitely due to logistical and safety concerns.
The engine test of Falcon Heavy rocket is now scheduled to take place on Friday at 3 pm local time (8 pm GMT).  
The Falcon Heavy rocket is said to be the most powerful rocket in SpaceX's fleet and in terms of power it is only second to Nasa's Saturn V craft.
If all goes as planned, the rocket will be taking Musk's cherry-red Tesla Roadster all the way to Mars where the CEO claims it could remain in orbit for a billion years.
Musk has said there is plenty of risk involved in the Heavy's demonstration flight from Kennedy Space Center's historic pad 39A, site of NASA's Apollo moon launches.
While the Falcon 9 is designed for shorter missions, its big brother "restores the possibility of flying missions with crew to the moon or Mars," SpaceX says.