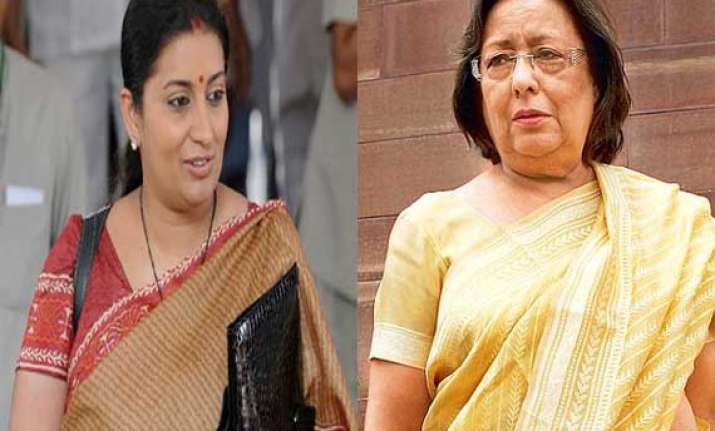 New Delhi: Both the youngest and the oldest members of the Narendra Modi Cabinet happens to be women - Smriti Irani and Najma Heptullah.
While Irani is 38 years old, Heptullah is 74.  Incidentally, both of them are from the Rajya Sabha representing Gujarat and Madhya Pradesh respectively.
Irani, who had unsuccessfully contested against Congress Vice President Rahul Gandhi in Amethi, has been sworn-in as Union Cabinet Minister as is Najma.
A former National President of BJP's women's wing, Irani now holds the position of Vice President in the party.