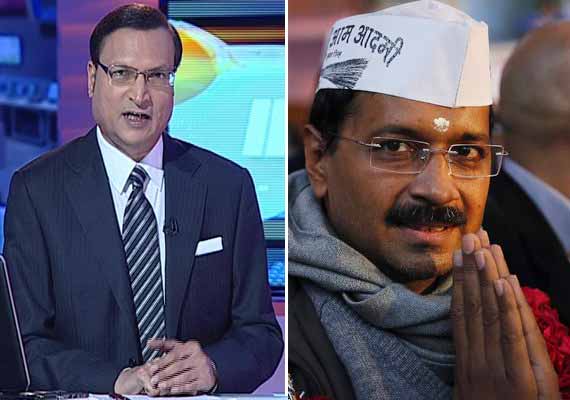 New Delhi: India TV chairman and editor-in-chief Rajat Sharma on Friday prime time show Aaj Ki Baat exposed how Aam Aadmi Party supremo Arvind Kejriwal and his associates are spreading lies and then issuing threats to the media.
Rajat Sharma reminded Kejriwal how in 1975 during the Emergency, the then Prime Minister Indira Gandhi dared to threaten the Indian media, threw journalists into jails, and in 1977, the Congress party was wiped off in  the 1977 general elections.
The Aaj Ki Baat show listed videos of how Kejriwal at a fundraising dinner with businessmen in Nagpur on Thursday night alleged that most of the media was "sold" and such mediapersons would be jailed if AAP comes to power.