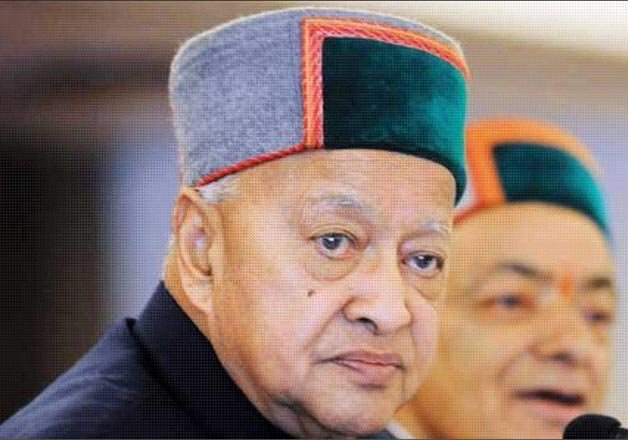 New Delhi: CBI today told the Delhi High Court that its investigation in the disproportionate assets case against Himachal Pradesh Chief Minister Virbhadra Singh and others has been "held up" due to an order of the Himachal Pradesh High Court, which has put a restraint on his arrest.
The agency told a bench of Justice Pratibha Rani that Himachal Pradesh High Court's interim order of October 1, 2015 restraining CBI from arresting, interrogating or filing a charge sheet against Singh, was hampering their ongoing probe.
Additional Solicitor General (ASG) P S Patwalia, appearing for CBI, submitted that the agency would file an application seeking to vacate Himachal Pradesh HC's interim order.
"The interim order passed by the Himachal Pradesh High Court says that you (CBI) cannot interrogate him (Singh), arrest him or file charge sheet against him without its permission. Our investigation is being held up. It is hampering the probe," Patwalia said.
The bench, which posted the matter for April 4, was hearing Singh's plea seeking quashing of an FIR lodged against him by CBI.
As the hearing commenced, Singh's counsel sought adjournment and Patwalia said that a short date should be given in the matter.To this, the bench said, "I cannot give you a short date.I will give date as per court's diary."
Patwalia, however, told the bench that he can argue the matter today itself and said, "We want the interim order to be modified. I will move an application seeking to vacate the interim order."
"Kindly hear me on the interim order today. I have never read this kind of order in my whole career. In default, they (Singh and others) are succeeding," the ASG said.
CBI had earlier pleaded before the high court that it has jurisdiction to register and investigate the disproportionate assets case.
The agency had also sought dismissal of Singh's plea to quash the FIR against him, alleging that his prayer was "frivolous and not maintainable". PTI