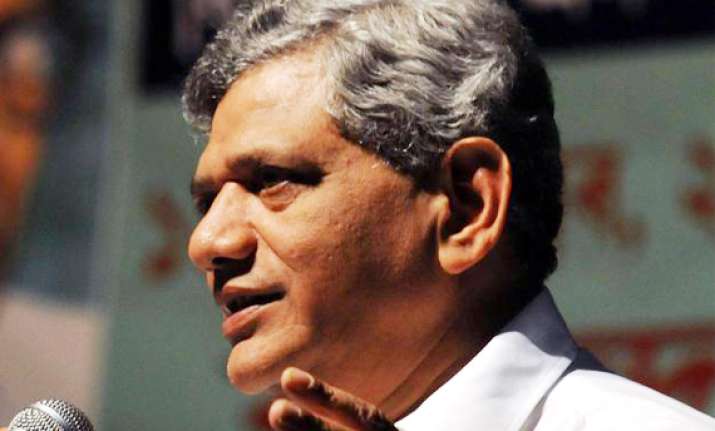 New Delhi, Aug 6: Pointing out that the monsoon session of parliament had too few days to transact much business, the CPI-M Tuesday said the UPA government's legislative agenda in the session was targeted at the upcoming general elections.
"The government is keen on the food security ordinance, Telangana, and the land acquisition bill. It seems they are preparing for elections," Communist Party of India-Marxist (CPI-M) leader Sitaram Yechury said.
"Why are they remembering the Food Security Bill now? It was part of the government's 100-day agenda when they came to power. Since then, 1,500 days have passed," he said.
Yechury added that his party was opposed to the Food Security Bill in its present form.