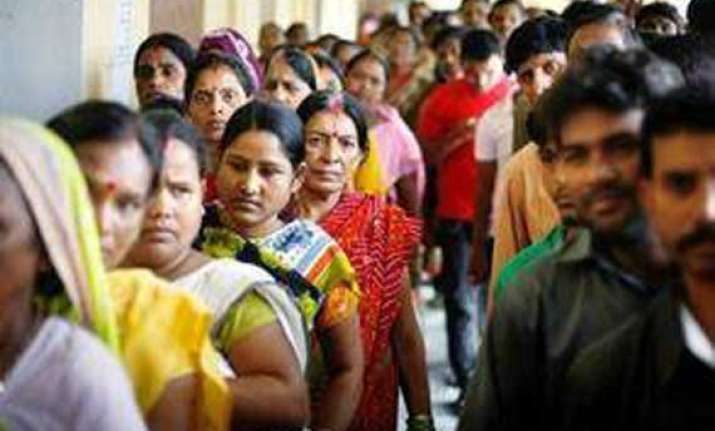 Agartala/Guwahati/Gangtok: Between 71 to 82 per cent polling was registered in five Lok Sabha seats in the eastern states of Tripura, Assam and of Sikkim in the fourth phase of the polls today.
Tripura registered the highest of 82 per cent in one Lok Sabha seat, Assam 72 per cent in three parliamentary seats and Sikkim 71 per cent in one LS and 32 Assembly seats, election office sources said.
In the East Tripura parliamentary seat in the Left Front ruled state, there were 12 candidates in the fray including CPI(M)'s Jitendra Chowdhury, who is the state industries minister, Congress' Sachitra Debbarma, an educationist, BJP's Parkshit Debbarma, an ex-Armyman, and Trinamool Congress leader Bhriguram Reang.  The CPI(M) had won the seat 11 out of 15 times between 1952 and 2009 and consecutively since 1996.  Eleven EVMs malfunctioned during polling and were replaced immediately.
Voters were seen standing in the long queues in urban and rural polling stations of the constituency much before the voting started at 7:00 am.
Polling began an hour and half late at a constituency at Ambassa, the headquarter of Dhalai district as the EVMs there did not function properly and had to be changed, the sources said.
The first phase of the elections in the Tripura West constituency was held on April 7.
In Congress-ruled Assam, voter turnout was the highest in Silchar recording 74 per cent polling followed by Karimganj (SC) constituency with 72 per cent and Autonomous District (ST) comprising Karbi Anglong and Dima Hasao districts 71 per cent, the sources said.