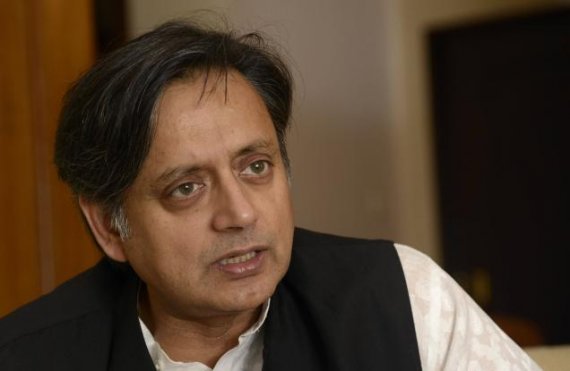 Thiruvananthapuram: After facing party's wrath for praising Prime Minister's cleanliness drive, Congress MP Shashi Tharoor today joined the campaign on the outskirts of the state capital by invoking Mahatma Gandhi, saying he is not going to surrender Gandhiji to Narendra Modi.  Keeping the country clean is a national concern and no political meaning should be read into his support to it, he said.

"As such this is not a BJP campaign...I am not going to surrender Gandhiji to Modi... I am not going to surrender (Sardar) Patel to Modi," Tharoor asserted in a bid to silence critics after joining local residents in removing garbages at the coastal town Vizhinjam in his parliamentary constituency here.

Tharoor was earlier this month removed as AICC spokesperson under pressure from Kerala Pradesh Congress Committee (KPCC) which urged the AICC to restrain him from lavishing praises on Modi and his initiatives like the "Swachh Bharat" mission.

Defending his active participation in the campaign, Tharoor said, "This is not the prerogative of any political party and the message of keeping one's surroundings clean was first given by Mahatma Gandhi."

"Gandhi had said sanitation was more important than independence. But for Gandhi, cleanliness of body and mind was equally important, which meant that ridding the heart of hatred and violence was important," Tharoor told reporters who confronted him with the question whether his action would not be dubbed as violation of party's warning.

The second-term Congress MP from Kerala capital said the AICC had also asked party workers to join a month long cleanliness drive from Gandhi Jayanthi day on October 2.