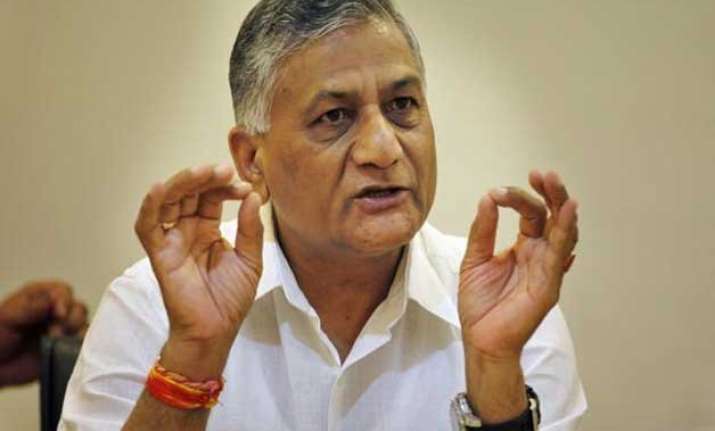 New Delhi: It was a "calibrated" decision to send Minister of State for External Affairs Gen. (retd.) V.K. Singh to Pakistan Day celebrations here, a government spokesperson said on Wednesday.
"He (V.K. Singh) went there as a government representative. He was not the first MoS to go and not the last. There is a carefully calibrated decision which was taken well in time," external affairs ministry spokesperson Syed Akbaruddin said.
Asked about the series of tweets posted by V.K. Singh after attending dinner at Pakistan high commission, Akbaruddin said: "The best person to explain is the MoS himself... he has done it."
V.K. Singh, a former army chief, after attending Pakistan Day dinner here, posted a series of cryptic tweets, with hashtags 'Duty' and 'Disgust'.
"#DUTY The force that binds one morally or legally to one's obligations," read one of the tweets.
"#DISGUST To sicken or fill with loathing," said another of the tweet.
"#'Disgusted' to see how certain sections of the media are twisting this issue," he said late on Monday.
Asked if the minister was pulled up for his tweets, the spokesperson said: "I have no idea".