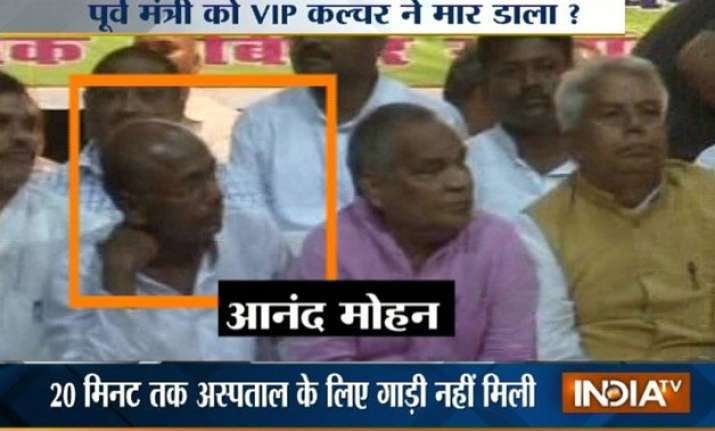 Patna: Former Bihar minister and senior RJD leader Anand Mohan Singh died on Friday after he fainted on the stage while attending a function of Nonia Mahasangh at Rabindra Bhawan.
Singh was sharing the dais with RJD chief Lalu Prasad Yadav when the incident took place.
State Minister for Food Shyam Rajak, who was also present on the stage when the unfortunate incident occurred, said that Singh fainted all of a sudden and was rushed to Patna Medical College and Hospital (PMCH).
Superintendent of PMCH, SN Sinha said Singh was rushed to the cardiology department where he died.
He said prima facie the death seems to be because of brain hemorrhage or acute myocardial infarction.
Singh, who hailed from Nokha is Rohtas district, was a minister in Lalu Prasad government in 1997.