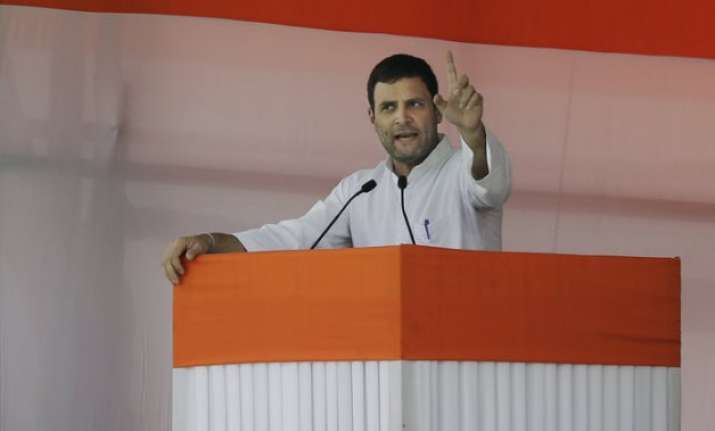 New Delhi: BJP's Member of Parliament Sakshi Maharaj is once again grabbing the headlines for all wrong reasons.The lawmaker  has stated that the disastrous earthquake that rocked the Himalayan nation Nepal was connected with Congress's Vice President Rahul Gandhi's visit to Kedarnath.
"Rahul Gandhi eats beef, and goes to the holy shrine (Kedarnath) without purifying himself. The earthquake was bound to happen," Sakshi Maharaj told reporters in Haridwar,
The death toll in the devastating quake has already crossed 4,000 mark and Nepal PM Sushil Koirala has said that it may reach 10,000.
Sakshi Maharaj had also created controversy earlier also by giving some controversial remarks which included asking Hindu women to have at least four children and  describing Mahatma Gandhi's assassin Nathuram Godse as a "patriot" and more recently he demanded that those not following family planning should be stripped of their voting right.
Vishwa Hindu Parishad leader Sadhvi Prachi has also made similar remarks."Whenever Rahul Gandhi visits a place, he brings along destruction. During his Uttarakhand visit earlier, there was devastation. Now he has caused an earthquake," said Sadhvi Prachi.