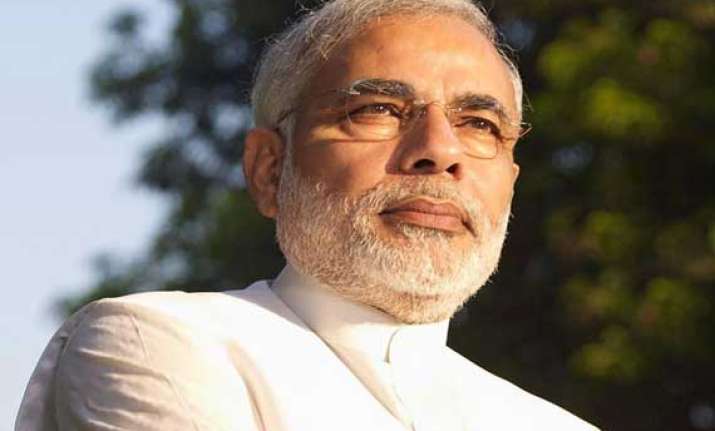 New Delhi: February is going to be a busy month for Gujarat chief minister and BJP prime ministerial candidate Narendra Modi, who is going to address 13 rallies in places as disparate as Guwahati, Chennai, Thiruvananthapuram, Himachal Pradesh and Karnataka.
Following is the tentative schedule of Modi rallies across India in February :

February 1 - Modi To Interact 'Chai Pe Charcha With NaMo' At 1,000 Tea Stalls Across 300 Cities …
February 2 - Modi To Address Rally In Meerut  
February 5 - Modi's Rally In Kolkata  
February 8 - Modi To Address Rally In Guwahati/ Imphal
February 8 - Modi Would Visit Chennai, Vaiko Will Be Participating.  
February 9 - Modi To Address Rally In Thiruvananthapuram & Kochi
February 11 -Modi To Address Bhubaneswar Rally  
February 16 - Modi To Address Rally At Sujanpur (Hamirpur) in Himachal
February 18 & Feb 28  - Modi Is Likely To Address 4 Rallies In Karnataka
February 18 (Davangere,Mangalore) & February 28 (Gulbarga,Hubli).
February 23 - Modi To Address Rally At Jagroan In Ludhiana
February 27 - Modi To Inaugurate All India Traders Convention At New Delhi.