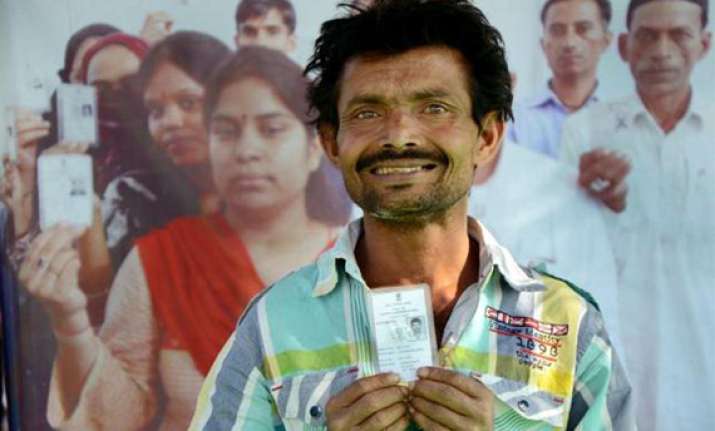 New Delhi: A new brigade of voters is gearing up for the upcoming Lok Sabha elections as more than 8,000 homeless people, scattered across the national capital, have been issued voter IDs by the Delhi Election Commission.  
But the commission has said that its duty does not end with the voter registration, it would also like people to exercise their franchise successfully.  "The number of homeless enrolled as voters has gone up by 1,000-plus.
We had registered around 7,000 voters last year during the Assembly polls here. This month till March 22 we have on record more than 8,000 homeless people registered as voters," said Neeraj Bharti, Additional CEO, Election Commission of Delhi.
With the issuance of voter IDs, these homeless have also become beneficiaries of other government schemes which require a proof of identification like getting a gas connection, opening a bank account and getting a driving licence.  
"We will vote this time like other countrymen. We have been issued identity cards to vote for the first time.