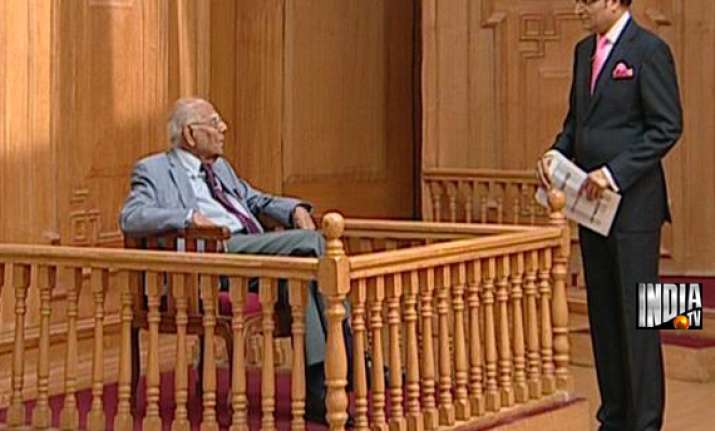 New Delhi, July 13: Expelled BJP MP and noted lawyer Ram Jethmalani has said, Gujarat chief minister Narendra Modi has become the "idol of the people".
"Wherever I go, at airports, railway stations, colleges and courts, people ask me when Modi would become the PM. Today we need a Prime Minister who is fiscally honest, and Modi fits the bill", Jethmalani said in reply to queries in Rajat Sharma's Aap Ki Adalat on India TV.
"When I say fiscally honest, I mean the aspirant for the post of PM should not be greedy about money and one who does not brook corruption. According  to me, Modi is that person. I don't see the same quality among other aspirants", the noted lawyer said.
Jethmalani rubbished allegations that Modi was communal and morally responsible for the 2002 Gujarat riots.