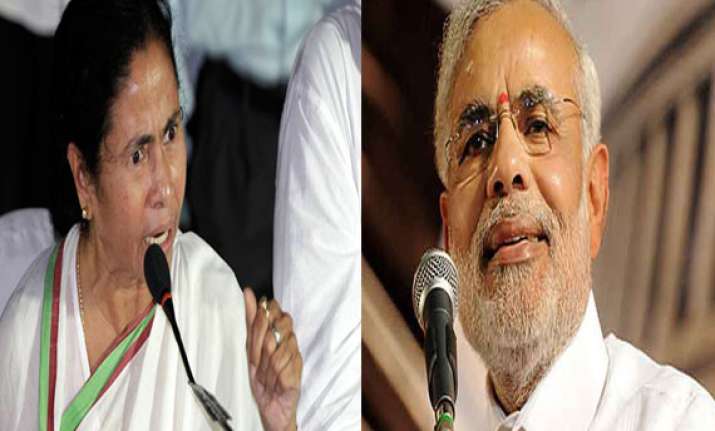 Kumarganj (West Bengal):  The projection by certain quarters that Narendra Modi will become the prime minister is like a gas balloon which will burst when the gas leaks, Trinamool Congress chief Mamata Banerjee today said in stepped-up her attack against BJP's prime ministerial nominee.
Banerjee claimed at a rally here that crores were being spent by interested quarters on predicting who would become the prime minister.
"Have you seen a gas balloon? A gas balloon is made by pumping gas into a balloon. It remains inflated for sometime.  As soon as the gas goes down inside the balloon, it collapses," Banerjee said without naming Modi.
"They have on their own decided that he will become the prime minister, it will not happen," Banerjee said about opinion polls about Modi's prospects.
She claimed attempts to give Modi a stature larger than what he is actually would fall flat on its face.
"A certain section of the media is getting paid to carry on the propaganda. Don't believe what they are saying," the West Bengal Chief Minister said.