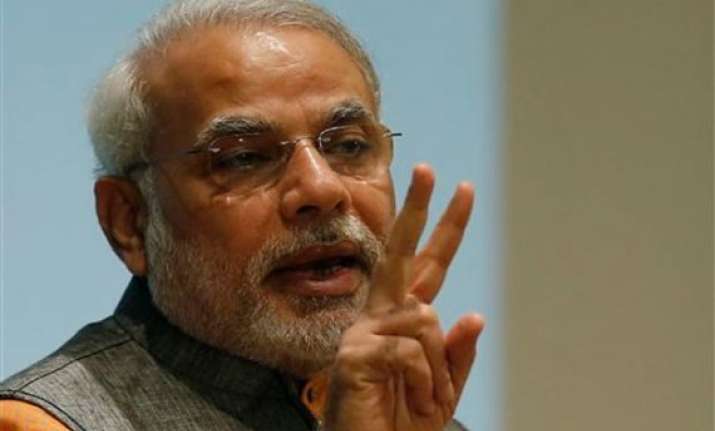 Jind: Prime Minister Narendra Modi today reached out to Khaps or caste councils that hold sway in Haryana.
"Today, leaders of different Khaps are present here to give their blessings and I bow to them," Modi said addressing a rally here.
Seeking to touch an emotional chord with people, he said, "I have come to Jind after a long time. But there was a time when I used to come here riding a scooter."
Khaps are highly influential self-styled caste councils which have drawn flak in recent years for controversial diktats on same-gotra (sub-caste) marriages and other issues.
Modi also paid tributes to local leader Lala Rameshwar Das, saying though he was now no more, but with his family he shared deep bonds.
In this region, Modi pointed out, Das played a key role in nurturing the party and BJP leaders often used to visit him.
Addressing the gathering on the occasion, Birender Singh said in Haryana, ever since its creation in 1966, people did not have any choice, they had to choose between Chautalas and the Congress.
"Haryana voter is feeling elated after BJP took decision to contest on its own. BJP is the answer to those forces who want to divide the people in the name of caste and creed... people of Haryana want to rid themselves of these forces," Singh said.