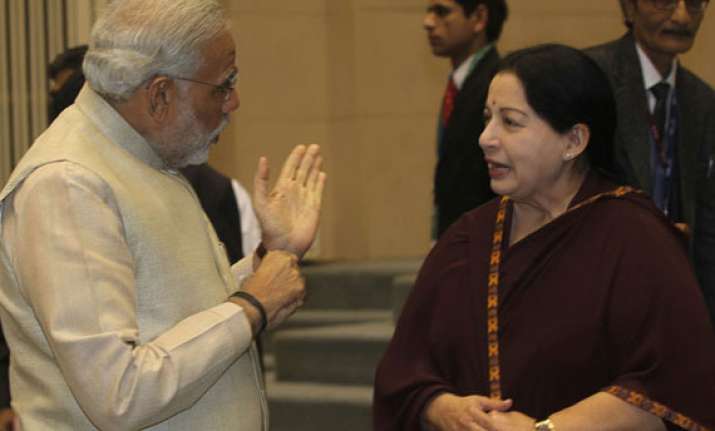 Chennai: After trading spiking barbs during the Lok Sabha polls, it is time for bonhomie for the ruling AIADMK and BJP now who today exchanged pleasantries in a sign of warming up to each other.
Two days after the landslide win, top BJP leaders including its Prime Minister-designate Narendra Modi today
greeted Chief Minister J Jayalalithaa for her emphatic victory, which the AIADMK supremo reciprocated congratulating the saffron party leaders.
"Modi and BJP president Rajnath Singh spoke to Jayalalithaa over phone and the leaders greeted each others
for the respective parties' victories," official statements said.
Modi spoke to Jayalalithaa over phone and thanked for her letter on Friday congratulating him for his party's 'magnificent win' in the elections and also assured his government's "absolute cooperation" to Tamil Nadu.