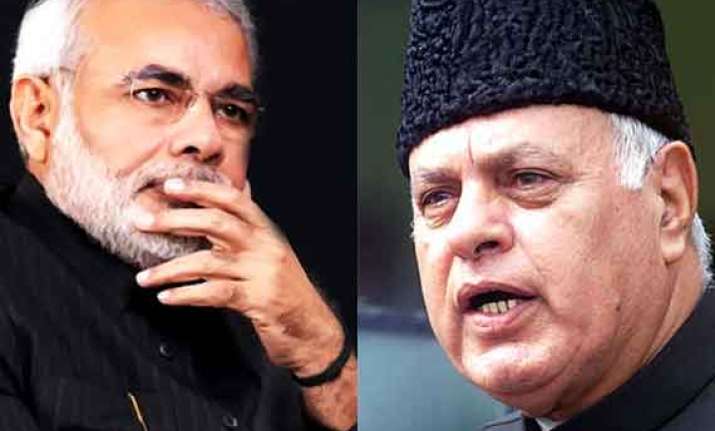 New Delhi/Srinagar: Taking on National Conference chief Farooq Abdullah who said those voting for Narendra Modi should "jump into the sea", the BJP prime ministerial candidate hit back, blaming Abdullah and his family for the exodus of Pandits from the Kashmir Valley.
Jumping into the fray, Abdullah's son and Jammu and Kashmir Chief Minister Omar Abdullah defended his father saying his family did not need a lesson in secularism from Modi.
Asserting his secularism, Modi asked Abdullah to reflect on how politics was communalised in Jammu and Kashmir by the National Conference, headed by three generations of his family.
"I want to tell Farooq Abdullah (that) secularism is not only in our constitution but also in our veins," Modi said in a video posted on his official website, with an English translation.
The Bharatiya Janata Party (BJP) leader slammed the Abdullahs for the exodus of the Kashmiri Pandits.