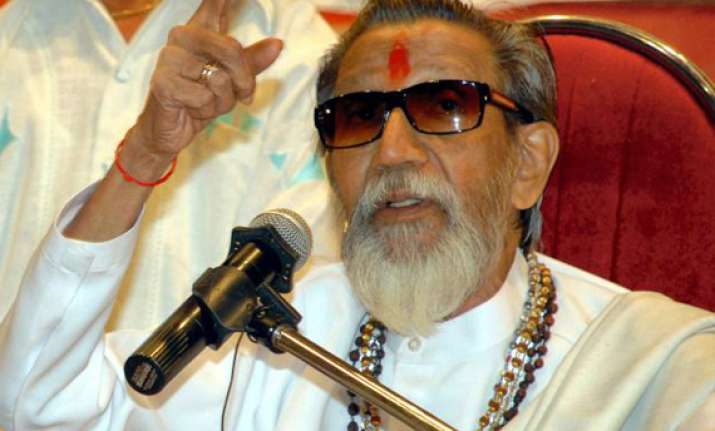 Mumbai, Nov 8: Deteriorating health of Shiv Sena supremo Bal Thackeray has prompted the Raj Thackeray-led Maharashtra Navnirman Sena (MNS) cadres to seek divine intervention.
Since most of the party workers and leaders owed their allegiance to their parent organisation Shiv Sena before they crossed over to MNS, floated by senior Thackeray's nephew, the failing health of the patriarch has made them worried.  
"Around fifty MNS party men paid obeisance at prominent pilgrimage centres like Pandharpur, Tuljapur and Akkalkot for the good health of Balasaheb," an MNS MLA said.  
The latest development came when Bal Thackeray, who failed to attend the conventional Dussehra rally of the party last month owing to his ill health, appealed to party workers to "look after Uddhav and Aditya (Bal Thackeray's grandson) as he was not keeping well.
Much water has flown down the bridge since MNS chief Raj Thackeray floated his own outfit based on radical Maharashtrian agenda in 2006.
Raj, accompanied by wife Sharmila, had recently visited Thackeray's residence 'Matoshree' in suburban Mumbai to inquire about his uncle's health.
According to sources in MNS, "a party MLA also performed a special ritual at Tuljapur along with his family members and partymen for the good health of Balasaheb".  
Raj had also rushed to a suburban hospital last month to be at the bedside of his estranged cousin Uddhav who underwent angioplasty in July and drove him to 'Matoshree', fuelling speculations of thaw between the estranged cousins.