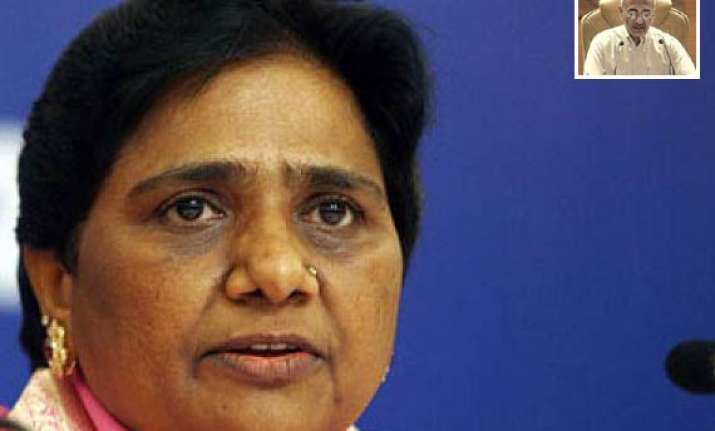 New Delhi, Sept 5 :   Shashank Shekhar Singh, the Cabinet Secretary of the Uttar Pradesh government, assured US Charge d'Affaires Peter Burleigh at the time of the Lok Sabha elections in 2009 that Mayawati's opposition to the Indo-US nuclear deal was "rhetoric", and that there will be no change in India's foreign policy if Mayawati became the prime minister.
 
According to a leaked cable from the US Embassy released by WikiLeaks, Singh also told Burleigh, who was then interim ambassador, that he did not think Mayawati would become Prime Minister.
 
Mayawati had not only opposed the nuclear deal but her party had also voted against the UPA government in the Lok Sabha in July 2008. At the time of the vote, and during the Lok Sabha elections, Mayawati had tried to become PM as head of a non-Congress, non-BJP coalition.
 
The cable titled, "Mayawati deputy foresees no change in Indian foreign policy should Mayawati become PM", which is dated May 13, 2009, says, "Shashank Shekhar, Cabinet Secretary to Uttar Pradesh (UP) Chief Minister, told Ambassador Burleigh on May 4 that he foresees no change in Indian Foreign Policy should Mayawati become Prime Minister. He further commented that what little the Bahujan Samaj Party leader has said about foreign policy issues — particularly, not supporting the Indo-US Civil Nuclear Initiative last summer — was just a rhetoric, and driven by the fact that her local political rival, the Samajwadi Party, had supported the deal."
 
During the debate over the Civil Nuclear Initiative in July 2008, Mayawati termed the deal "anti-Muslim" in a blatant effort to appeal to Muslim voters, unhappy with US policies in the Middle East and Afghanistan.
 
However, Singh was sceptical of Mayawati becoming PM. "Shekhar said he did not think Mayawati would become PM after the current elections, but noted that 25-30 seats in the Lok Sabha would make a big difference in government formation."
 
Singh's "mention of only 25-30 seats is instructive," Burleigh wrote. "Several months ago, the BSP was hoping to win 40 plus seats. With 25-30 seats Mayawati would be a player in post-poll coalition negotiations, but not necessarily a kingmaker."
 
Dayanidhi Maran said Mayawati "could easily" become India's Prime Minister. With "no credible opposition" in UP, Mayawati's BSP will win a large majority of UP's 80 Lok Sabha seats. Maran told us that both the Congress-led UPA and the BJP-led NDA could fall short of a majority of seats in Parliament, with Mayawati's BSP holding enough seats to make up the difference. He added that "she has said she wants to be PM and could have the seats to demand it".