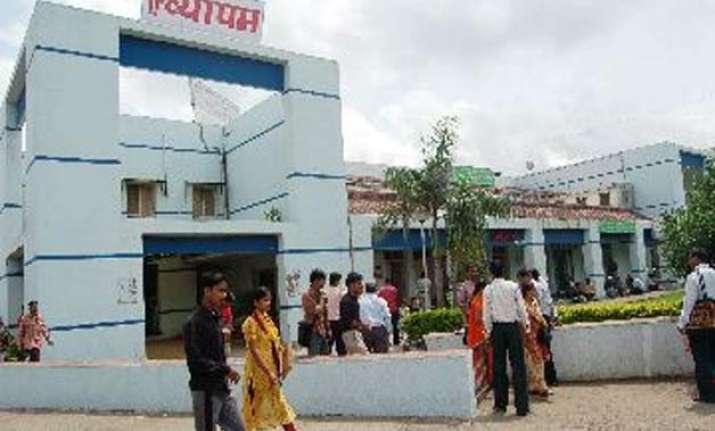 Bhopal: After it failed to bring a bill in the Monsoon session of the state assembly, the Madhya Pradesh government now will take the ordinance route to rename and revamp Madhya Pradesh Professional Examination Board (Vyapam).
On Wednesday, the Madhya Pradesh Assembly was adjourned sine die after opposition's continuous uproar.
State Minister Umashankar Gupta confirmed the news saying, "The government wants to further streamline Vyapam by bringing autonomy. There should be more monitoring and period of the officials on deputation should be fixed."
Chief Minister Shivraj Singh Chouhan wants to change Vyapam to MP Pravesh Evam Bharti Pariksha Mandal because Vyapam has been bringing dishonour to the state and the party.
On Wednesday, a special Cabinet meet was held to discuss the renaming Vyapam.
Chouhan explained all his Cabinet colleagues about the need of renaming Vyapam and its proposed structure so as to give it an entire new look.
Chouhan also invited suggestions from the Cabinet colleagues to accede to the new name.
At present, only an officer of the Chief Secretary rank is eligible for appointment as Vyapam chairman and Chouhan wants to change this provision to include retired chief secretaries.
But state Home Minister Babulal Gaur opposed this proposal despite chief secretary Anthony DeSa plea that at times it becomes difficult to get an officer of Chief Secretary level for the post.
Gaur said that it would be difficult to fix accountability of a retired chief secretary.
The CBI has so far registered 14 FIRs after the Supreme Court on July 9 handed over the Vyapam cases to the central agency for investigation.
More than 40 people linked with the scam have died, under mysterious circumstances.