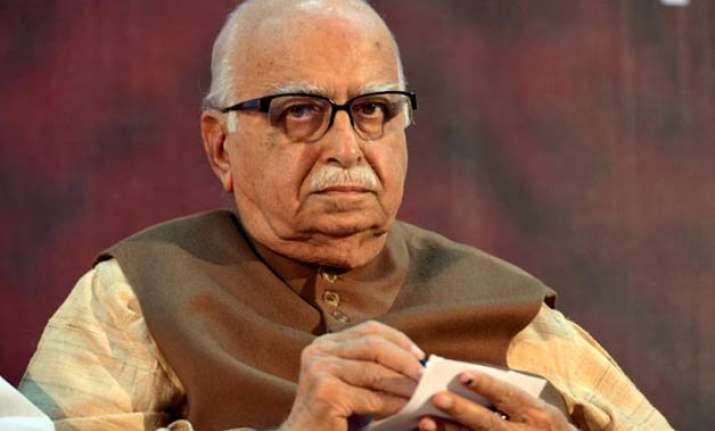 Mathura: Former prime minister Atal Bihari Vajpayee has been invited for an event on May 25 in Mathura where Prime Minister Narendra Modi will be present.
Deendayal Upadhyay Janmabhoomi Smarak Samiti, which is organising the event, has, however, not invited BJP veteran leader LK Advani for the same.
The organisers yesterday said that the invitation was not extended to Advani because he was never its member.
The event will be held at Deendayal Upadhyay Dham in Nagla Chandrabhan village in Mathura.
Chairman of Pandit Deendayal Upadhyay Smarak Samiti Roshan Lal said that the committee has invited few people only who are associated with it.
On a question that Modi too is not a member of the Samiti and never visited Deendayal Dham earlier, Lal said: "We are only going to welcome Modiji, who is coming here to address a party rally, which will be a separate event. Modiji will garland statute of Deendayalji at Dham and meet our committee members."
The BJP is also organising a rally at Nagla Chadrabhan village on the same day to mark its completion of one year in office at the Centre.
Vajpayee as prime minister had visited Deendayal Dham in 2001 to launch Sampoorna Grameen Rozgar Yojana. Advani too had visited Deendayal Dham in 2002 to attend a programme of Nehru Yuva Kendra.
The Prime Minister will be attending the function on May 25 at Nagla Chadrabhan village, birth place of Jansangh ideologue Deendayal Upadhyay.