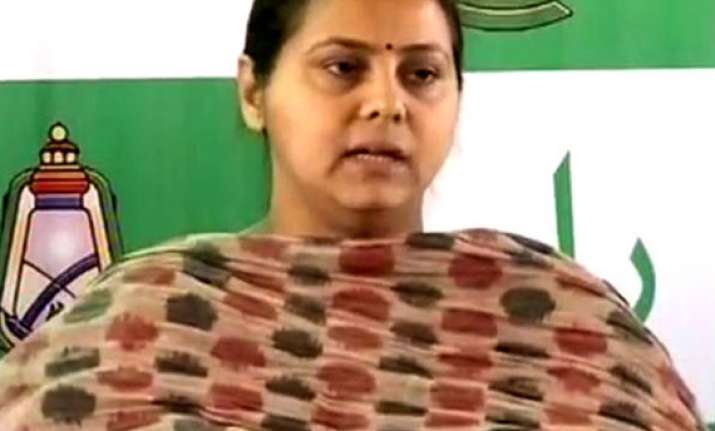 Patna: Misa Bharti, daughter of RJD chief Lalu Prasad, is taking all the help she needs and has hired two IITians and doctors to manage her campaign for the Lok Sabha polls in Bihar.
Her husband Shailesh Kumar, an IT professional, is also working as her shadow during the campaign.
Misa, a doctor, is contesting from the Patliputra constituency in Patna.
She has hired two IITians - Pankaj Sudan and Perween Tyagi - to manage her campaign and help her in reaching out to voters through social media.
"Both of them are also giving her important tips and providing suggestions on how to meet people from different classes," a leader close to her said.
Sudan works with a Gurgaon-based MNC, while Tyagi runs his own company in Delhi.