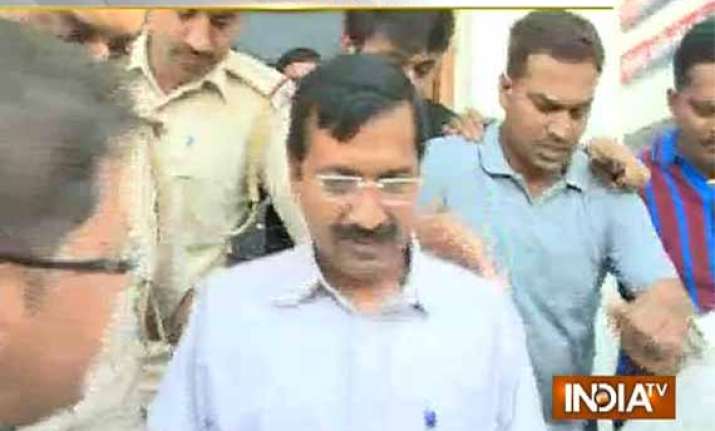 Ahmedabad: AAP leader Arvind Kejriwal Wednesday accused Gujarat Chief Minister Narendra Modi of being "anti-farmer" and "anti-common man" after police detained him briefly.
The former Delhi chief minister hit out at the BJP's prime ministerial candidate after his 30-minute detention at a police station in Radhanpur in north Gujarat.
The incident took place just hours after he began a four-day tour of Gujarat to test Modi's claims that the state was a model of development.
"There is no development here," Kejriwal told the media and a large group of supporters even as several Modi backers waved black flags at him.
"Modi is anti-farmer, Modi is completely anti-common man," Kejriwal went on. "The only people who have benefitted in Gujarat are industrialists."