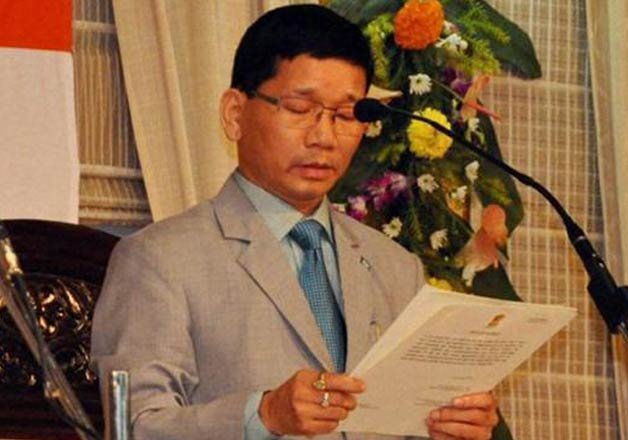 Itanagar: The newly-installed Kalikho Pul government in Arunachal Pradesh today passed a crucial test of strength in the assembly winning the floor test, with the Chief Minister receiving the support of 40 MLAs in the house with an effective strength of 58.
The floor test came a day after eight Nabam Tuki loyalists also extended their support to him. The eight are former ministers Takam Pario, Gojen Gadi, Jomde Kena and Thirong Aboh and former Parliamentary Secretaries Punji Mara, Jambey Tashi, Gum Tayeng and Tapak Taku.
With the joining of the eight MLAs, the strength of the Pul camp rose to 41, including 28 Congress members, 11 BJP MLAs and two independents MLAs in a house with an effective strength of 58, though the original strength was 60.
Pul was sworn in as the eighth chief minister of the state on February 19 after over three months of political instability. The Union Cabinet had on January 24 last recommended imposition of President's rule which was imposed on January 26.
It was lifted less than a month later on February 19.
The Himalayan state had plunged into political turmoil after 21 dissident MLAs led by Pul revolted against the then chief minister Nabam Tuki and the governor had advanced the sixth session of the assembly from January 14 to December 16 and December 17 last year, which was convened in makeshift venues.
During the session, which was attended by all the 21 rebel MLAs who included 11 BJP members and two Independents, the house with Deputy Speaker Thongdok at the chair impeached Speaker Nabam Rebia and elected Pul as the new leader.
The case on it is being heard on daily basis in Supreme Court.
(With agencies)