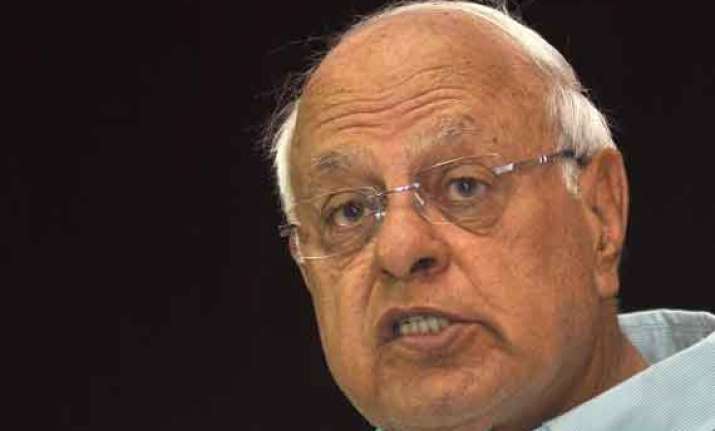 Srinagar: Union Minister and National Conference president Farooq Abdullah today said communalism is not acceptable to the people of Kashmir and they will not remain with India if the country becomes communal.  
"Pray to God to save us from communal forces so that we can move forward. India cannot become communal.
If it becomes communal, then Kashmir will not remain with India. Communalism is not acceptable to Kashmiris," Abdullah told a poll rally at Khanyar in old city here.
The NC head took a dig at BJP leader Giriraj Singh and VHP's Praveen Togadia, saying "they say those who do not vote for Modi should go to Pakistan. (I say) Those who vote for Modi should drown in the sea."
The nation belongs to its people and they will decide what to do, he said.