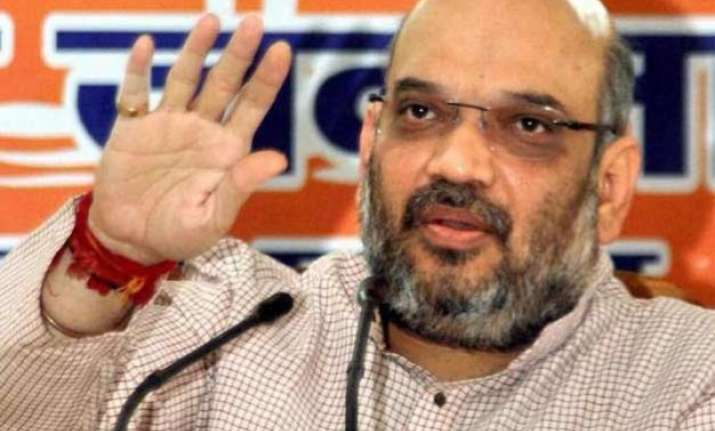 New Delhi:   BJP president Amit Shah on Sunday said the government would soon begin working on 24 new subjects that would "directly connect" it with the people of the country.
Within one year, he said, the changes being brought about by Prime Minister Narendra Modi would make the party workers proud.
"Shortly, the union government will begin working on the 24 new subjects which will directly connect the government with the people. The good results will make our (party) workers proud within the next one year," Shah said while addressing BJP representatives from eight northern states here.
The Bharatiya Janata Party (BJP) chief called upon the party leaders and workers to not get mislead by the "false propaganda" of the opposition and advertise the positive work being done by Modi.
"If we win the hearts of the people with the help of our achievements in these five years, the people will continue to give us (more) opportunities to serve in the coming decades also," Shah said.