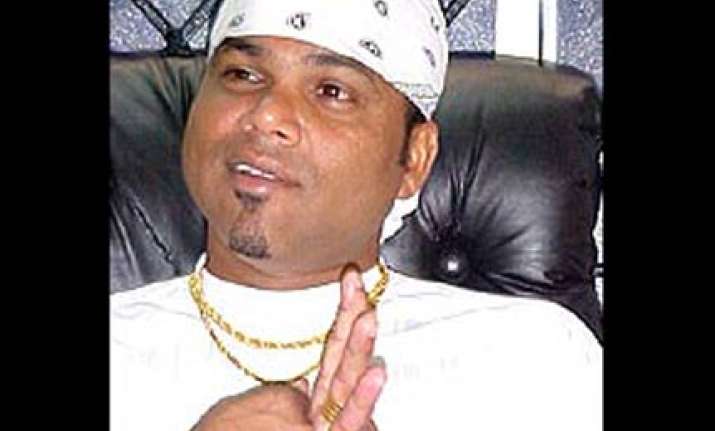 Goa Tourism Minister Fransisco Pacheco on Saturday resigned from the Cabinet over allegations about involvement in the death of a woman friend and is "untraceable", prompting the police to launch a manhunt for him.
Pacheco, 46, faxed his resignation letter to Chief Minister's Office this afternoon, a day after he was quizzed by Crime Branch in the case. In the letter, the NCP leader said he was quitting because of the charges against him in the death of Nadia Torrado. 
28-year-old Nadia, a close friend of the NCP leader, had died on Sunday at Chennai allegedly after consuming rat poison. A case of abetment of suicide has been filed against unknown persons. 
Pacheco, who was grilled for over eight hours yesterday and summoned by the police today also, went missing after quitting, prompting the police to launch a search for the politician. "The Minister is not traceable," police spokesman Atmaram Deshpande told PTI. "We have alerted all the police stations to look-out for him." 
Police summoned Pacheco earlier this week after women's organisations in the state alleged his involvement in Nadia's death.
Main Opposition BJP has demanded a CBI inquiry into the matter.   Pacheco, elected from Benaulim constituency, was a prominent NCP Minister in the Congress-led coalition government in the state. Nadia's mother Sonia and her estranged husband Wilson Barretto were also questioned by Crime Branch on Friday.  
The woman had allegedly consumed rat poison here a fortnight ago and was shifted to a private hospital in Thane before being taken to Chennai after she started developing liver complications.  Nadia's family members have claimed she consumed rat poison paste by mistake.
In statements to Sub-Divisional Magistrate (SDM) at Margao, family members had said they do not suspect anyone and it was a case of accidental death. 
Pacheco, who has denied all charges, accused the police of indulging in "witch-hunting". In a letter to the Chief Minister, he has accused the police of harassing him.
Goa Chief Minister Digamber Kamat on Saturday  said NCP leader Fransisco Pacheco had taken the "right decision" in resigning from the state cabinet after his name cropped up in connection with the death of a friend. "It was a right decision (by Pacheco) to quit because the NCP high command had asked him to do so," Kamat said. 
Asked about the case, the Chief Minister said, "I can't comment on it at this juncture. Police are doing their investigations."  Kamat said he had spoken to NCP President Sharad Pawar in the morning and had briefed him about the events. 
He said Congress and NCP high commands will jointly take a decision on who will replace Pacheco, who was also holding Housing Board and Ports portfolios, in the Cabinet. Party sources said the Cabinet berth may be awarded to NCP legislator Nilkant Harlarnkar. 
The 40-member Assembly has 18 Congress MLAs and 14 of BJP. NCP has three, Maharashtrawadi Gomantak Party has two, United Goans Democratic Party has one while two are independents.  
As per the alliance agreement, NCP was awarded two Cabinet berths in the Congress-led Government.  The other NCP Minister is Jose Philip D'Souza, who has been given Revenue and Civil Supplies portfolios.  
Kamat said he will submit a detailed report on the happenings in Goa to the party high command and only after that, the date for swearing-in of the NCP legislator in place of Pacheco would be decided. PTI