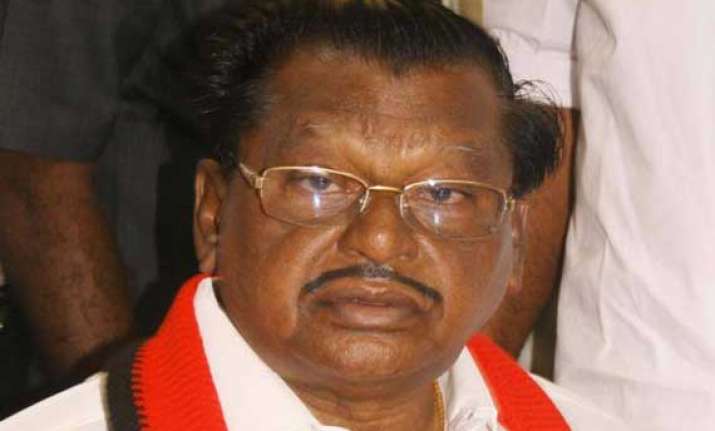 Ramanathapuram (TN): Former DMK Minister Suba Thangavelan was arrested here today under provisions of Motor Vehicles Act for violating the poll code and canvassing for the party candidate in a convoy of over 12 vehicles, police said.
Thangavelan was canvasing for party candidate Mohamed Jaleel on Arpil 20 at Kulanur for the April 24 Lok Sabha polls, using a convoy of more than 12 vehicles, they said. 
He had not only violated the model code, but the MV Act by going in a big convoy without police permission and canvassing for Jaleel, police added.
Acting on a complaint from the sub-registrar of cooperatives Dhanapal, seeking action against him, a case was registered against him.