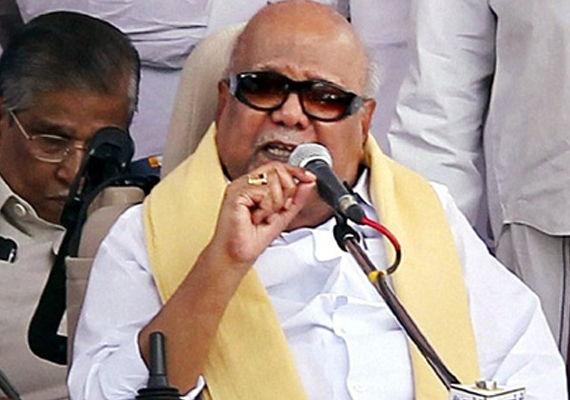 New Delhi, Jul 22: Ahead of the Monsoon session of Parliament, former Congress ally DMK today indicated its support to the UPA's 'game-changer' Food Security Bill even though it has wanted a few changes in it.
Party spokesman and MP T K S Elangovan said his party would not like to oppose the legislation which is intended to benefit about 67 per cent of the country's population.
"See, the Bill intends to benefit the common man. Why should we oppose when it is intended to benefit the poor and general public? This is what we are thinking," he told PTI.
The signal of support by DMK, which has 18 members in the Lok Sabha and five in the Rajya Sabha, assumes significance as the government is gearing up to muster as much support for its 'game-changer' legislation in Parliament which meets on August 5. The Food Security Bill is on top of the agenda of the Monsoon session.
While indicating inclination to support, Elangovan said DMK would like the new act to be modelled on Tamil Nadu's PDS system which is universal. The food bill provides for targeted PDS.
"The TN model ensures a robust distribution system through cooperative outlets with a separate state-run agency at the helm, 'The TN Civil Supplies Corporation', which is tasked with procurement, storage and distribution of food grains," he noted.
"Considering all the benefits, a key feature of which is the coverage of all sections of the people, it is desirable to have the system of Universal PDS," the DMK leader emphasised, but added that "The Centre says the TN model is a state initiative."