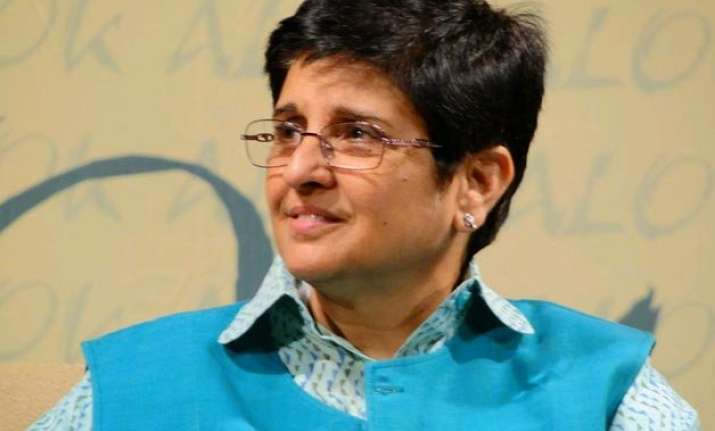 New Delhi:  After Kiran Bedi joined the BJP today, the question being asked in political circles is – who all are next in line?
According to sources, there is strong possibility of former AAP member Shazia Ilmi and former SP leader Jaya Prada joining the saffron party in next couple of days.
Shazia Ilmi confirmed that she will campaign against AAP in upcoming elections as she wants to expose Kejriwal's party for what it is.
"I will be campaigning against AAP,want to expose AAP for what it is, will do whatever I can to that effect", Shazia Ilmi said while talking to reporters today.
Shazia, however, did not disclose whether she would join the BJP or not.
"I'll answer this question soon. Give me some time," said Shazia.
Former Bollywood actress Jaya Prada, however, was forthright in saying that she wants to work under the leadership of Prime Minister Narendra Modi.
The final decision, according to Jaya Prada, will be taken by his political mentor Amar Singh. Amar Singh, when asked for his comments on this matter, said that he was indeed in touch with many BJP leaders.
It's also being  speculated that Kiran Bedi will be pitted against Aam Aadmi Party (AAP) leader Arvind Kejriwal from the New Delhi assembly constituency.
At the  press conference, Bedi  today thanked Narendra Modi, saying the PM's "inspirational leadership" has changed crores of Indians including her.
BJP is likely to release its first list of candidates for Delhi assembly elections soon.
The single phase elections for Delhi Assembly  will take place on Feb7 while counting of votes will take place on February 10.
In the last polls in Delhi in 2013, the BJP had bagged 31 seats in addition to one by its ally Shiromani Akali Dal, falling short of a simple majority in the 70-member assembly. The AAP had won 28 seats and Congress had won 8.