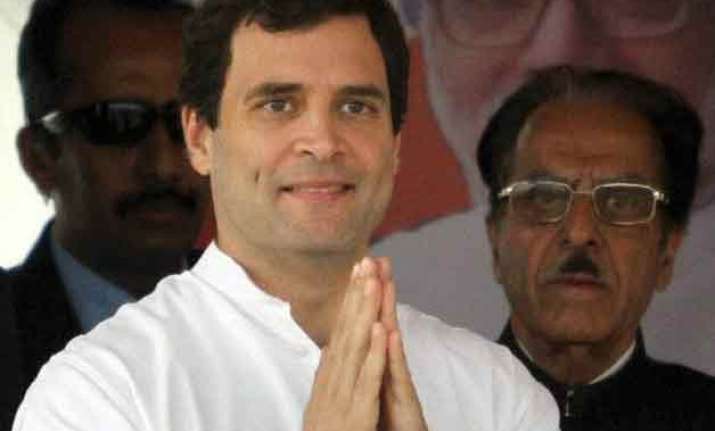 New Delhi: Undergoing the  worst-ever financial crisis, the Congress party has made it a mandatory for each member of their party to contribute Rs 250 per year to the party fund.
With this, the party seeks to raise around Rs 750 crore annually from around its 3 crore members. Also, this amount will be over and above the Rs 5 membership fee charged by the party.
According to  a report of Hindustan Times, in a circular dated February 14, party treasurer Motilal Vora told Pradesh Congress Committee (PCC) chiefs that funds collected from the members would be distributed in a 75:25 ratio where, 75% of it will go to the All India Congress Committee (AICC), the remaining 25% will go to the state units.
The circular said, "The PCC shall immediately send to the AICC its share of the contribution i.e. 75% and retain 25% with the PCC."
Several Congress leaders have reportedly complained of a severe funds crunch in the party which started from the Lok Sabha elections last year and continued till the Assembly polls that followed.
Party functionaries have put the blame of funds crunch on corporate houses that have started moving away from Congress.
An AICC functionary added that many big business houses had sensed the party's defeat well in advance and hence swiftly switched over to BJP.
As per the report, the party had also taken overdrafts from various banks to put its finances in order however, those funds and other reserves now seem to be depleting.
Projecting a different angle, the Congress circular also said: "This (fund collection) has been done to simplify the procedure and make it more convenient for members to remember easily and make his/her contribution to the party fund."
Apparently, despite the funds crisis, the party had spent only Rs 200 crore less than its strongest contender BJP in the Lok Sabha elections. BJP exhausted Rs 714 crore and won 281 seats while Congress had spent Rs 516 crore but only 44 seats.