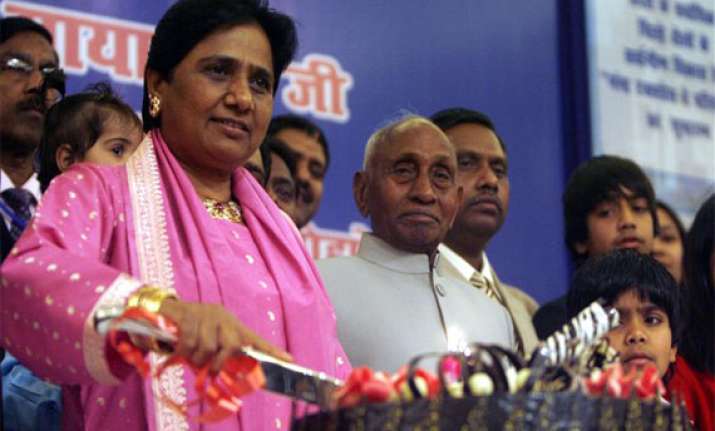 Noida, Jan 16: Bahujan Samaj Party activists held a function here yesterday to celebrate the 57th birthday of party chief and former Chief Minister Mayawati.
"The development in the district has been carried out under her leadership, while the Samajwadi Party government in the state is trying to shift the IT units from here to Lucknow, Gautam Buddha Nagar BSP MP Surender Singh Nagar said.
Nagar accused the SP government of ignoring the district as he claimed that it was a stronghold of the BSP.
All development activity initiated in the district under the BSP rule has come to a standstill, Nagar said.
MLA Ved Ram Bhati said, "Jewar airport project will be revived once BSP comes to power in the state again."
Party's Meerut Division coordinator Mukesh Jatav appealed activists to work unitedly to ensure party's victory in 2014 General elections and help Mayawati become the next prime minister of the country.