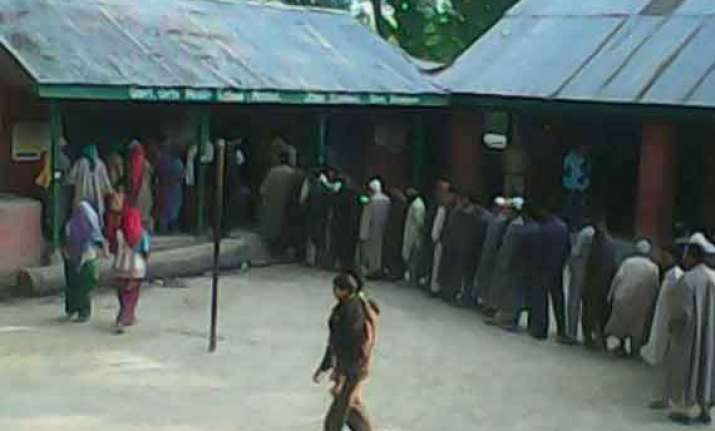 Baramulla/Leh: There was low voter turnout Wednesday in Jammu and Kashmir's Baramulla constituency while brisk balloting took place in Ladakh.
Queues of voters, both men and women, could be seen even before the voting started at 7 a.m. at the Goma polling station in Kargil district of Ladakh's Lok Sabha seat.
People also turned up early in the morning in Leh town, Nubra and Zanskar assembly segments of Ladakh.
In Rabirpur polling station of Thiksa village, 20 km from Leh town, 20 votes had been cast in the first half hour after voting started at 7 a.m.
In housing colony polling station in Leh town, voters trooped in early morning to exercise their franchise.
In 2009 elections, 71.86 percent votes had been polled in Ladakh.