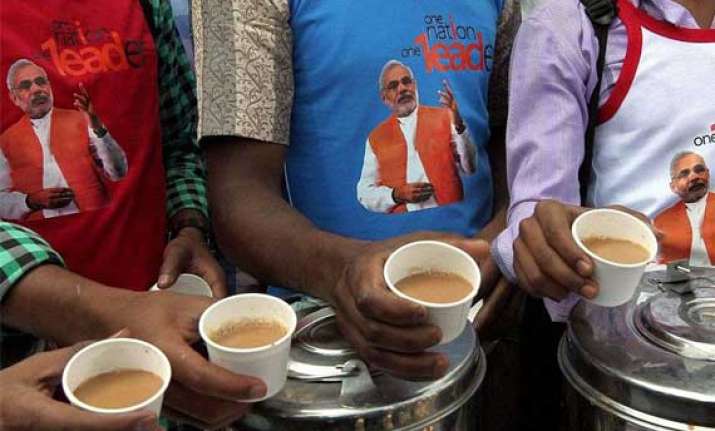 New Delhi: The Bhartiya Janata Party today launched 'chai pe charcha' campaign to highlight its Prime Ministerial candidate Narendra Modi's past as a tea-seller.
The BJP plans to hold the campaign at 1000 locations in 300 cities. Modi will hold the first session on February 12.
Senior party leader Sushma Swaraj today announced about the party's initiative. The idea is to "share, ask, suggest," said Swaraj, adding that her party aims to reach two crore people with this campaign.
She added, "This campaign is so big that there will be atleast 10 rounds and if time allows there will be 12-15 rounds as well. The rounds will be conducted in 1000 locations. Narendra Modi will start this campaign on February 12 and we have identified the 1000 locations from 27 states."
The campaign would be divided into three parts, namely share, ask, suggest. The BJP also plans to use DTH, satellite, internet, mobile phones and social media to boost the programme.