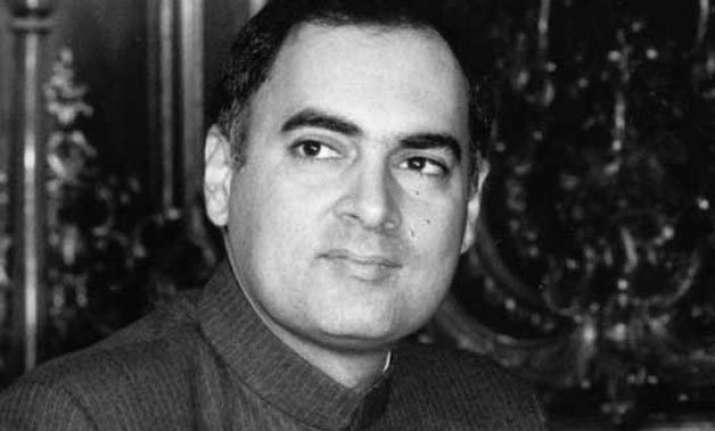 New Delhi: As the nation remembers former Prime Minister Rajiv Gandhi on his birth anniversary, one must recall the breath of fresh air  he injected into Indian politics.
His charm and down to earth attitude won him admirers across the political circles, also his progressive vision attracted country's youth towards the grand-old Congress party
Born on August 20th, 1944, to Feroze Gandhi and Indira Gandhi, Rajiv was initially a reluctant politician but circumstances forced him to take up the mantle of providing political leadership to people of India.
Rajiv Gandhi heralded the information and communication technology revolution in the country and served as Prime Minister from 1984 to 1989.
After assuming power in 1984, Rajiv became India's youngest Prime Minister and began preparing the groundwork of a modern India. He became the instrument of the much needed change and directed his efforts towards bringing a digital revolution in the nation. His penchant for hi-tech and determination to "propel India into the 21st century" earned him enormous popularity among the younger segment of the population.
Gandhi also catalyzed the networking process in India. Telephone lines were provided in a quick manner and at cheaper rates. He roped in global expertise for the process. Much of India's nascent development in telecom sector is attributed to the framework provided under his government.
Earlier, nicknamed as Mr clean of Indian politics for his extraordinarily well-mannered behaviour and integrity, Gandhi's popularity took a beating after his name cropped up in infamous Bofors scandal and his inept decision making in Shah Bano case.
His prospects for a second consecutive term as prime minister further dimmed after his government took decision to send Indian troops as peace-makers in the conflict between the majority Sinhalese and minority Tamils making him unpopular among both.
Rajiv Gandhi along with  14 others was killed on May 21, 1991 when a suicide bomber blew herself up after touching his feet at an election campaign rally (prior to the parliamentary elections), in Sriperumbudur, near Chennai.