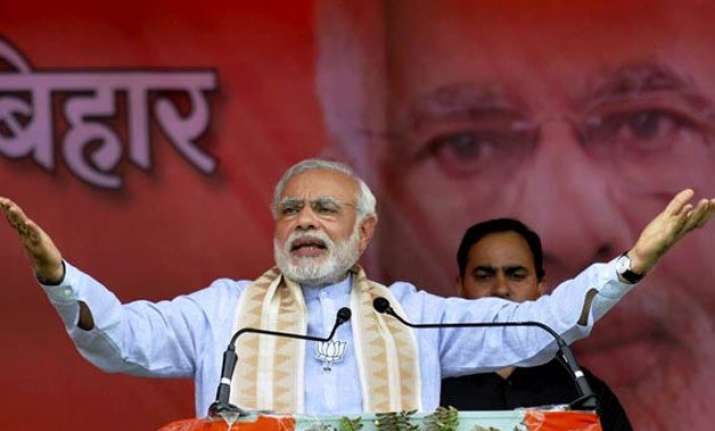 New Delhi: The 'grand alliance' comprising Janata Dal (United), Rashtriya Janata Dal (RJD) and Congress have moved to Election Commission seeking a ban on live telecast of Prime Minister Narendra Modi's election rallies in Bihar.
"We have brought this to the notice of EC and requested to ban campaigning 48 hours before polling for first phase of Bihar polls ends," senior Congress leader Ajay Maken said.
Modi is schedule to address an election rally in Bhabua today, the day 49 constituencies going to polls.
"First phase of Bihar polls is on 12th October, is it a co-incidence that PM begins his tour in neighbouring area on same day?" asked JD(U) leader Pavan Verma.
Earlier, the 'grand alliance' had approached the Election Commission seeking a ban on PM Modi's monthly radio address 'Mann Ki Baat' alleging that it could be used to directly influence the outcome of the Bihar elections.
The Election Commission refused to ban the programme saying it would take action if parts of the programme were found to be in violation of the model code of conduct.
Meanwhile, the permission has been granted for Modi's rally at Bhabua. Earlier, Dewesh Sehra, district magistrate of naxal-affected Kaimur, has denied permission for Modi's election rally, forcing BJP to apply for a second time with a promise to bring smaller crowd.
BJP on Saturday has petitioned Election Commission seeking permission for holding the rally and lodged a complaint against denial of it despite SPG clearance.
Bihar will go for polls in a five phase election from October 12 and end on November 5. Counting of votes will take place on 8 November.
The term of the current 243-member Bihar assembly expires on November 29.