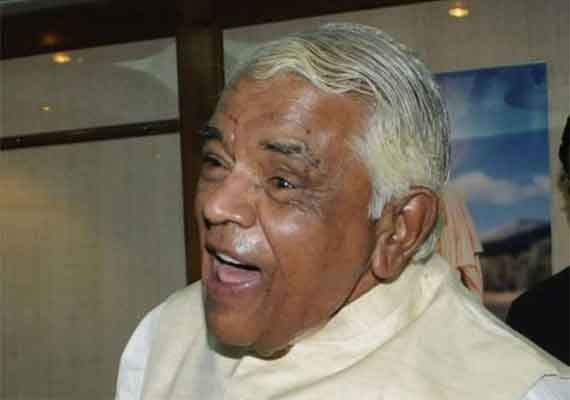 New Delhi: Babulal Gaur, home minister in the BJP government in Madhya Pradesh, Thursday came to the defence of Uttar Pradesh Chief Minister Akhilesh Yadav and Samajwadi Party chief Mulayam Singh Yadav who are under fire in the Badaun rape case.
The Congress however termed his remarks "shameful"
Calling the Samajwadi Party supremo and his son Akhilesh as "bechare (helpless)", Gaur said: "What can Mulayam and Akhilesh do (to prevent rapes)?"
Talking to reporters, Gaur said that "rapes happen when a man loses his mental balance."
Mulayam Singh Wednesday courted controversy after he told reporters, who sought his comments on the Badaun rape case, to focus on doing their jobs.