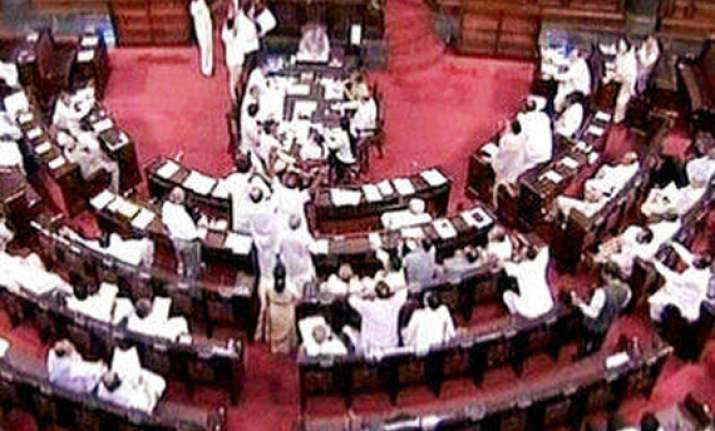 New Delhi: In the wake of frequent disruptions, Rajya Sabha Chairman Hamid Ansari has called an all-party meeting to discuss change in rules to ensure orderly functioning of the house, official sources said. The meeting will be held at 4 p.m. Monday.
Ansari has been concerned about disruptions in the house leading to adjournments.
The upper house saw disruptions Monday also, when it was adjourned till noon following noisy protests by Samajwadi Party members demanding special status for Uttar Pradesh.
Ansari had said last week: "Every single rule in the rule book, every single (bit of) etiquette was being violated," and added that if members wished the house to become "a federation of anarchists, then it is a different matter".
As members protested, Ansari later offered a clarification and agreed to review his comments.
Members have demanded that the names of MPs who approach the chairman's podium while protesting should not be mentioned in the bulletin of Rajya Sabha. The chair has agreed to consider this suggestion.
The Rajya Sabha has seen disruptions in the monsoon session of parliament on a range of issues, including the United Progressive Alliance's decision to create Telangana state from Andhra Pradesh, the killing of five Indian soldiers along the Line of Control in Jammu and Kashmir, and the allegedly corrupt land deals in Haryana, in which Robert Vadra, son-in-law of Congress president Sonia Gandhi, was involved.