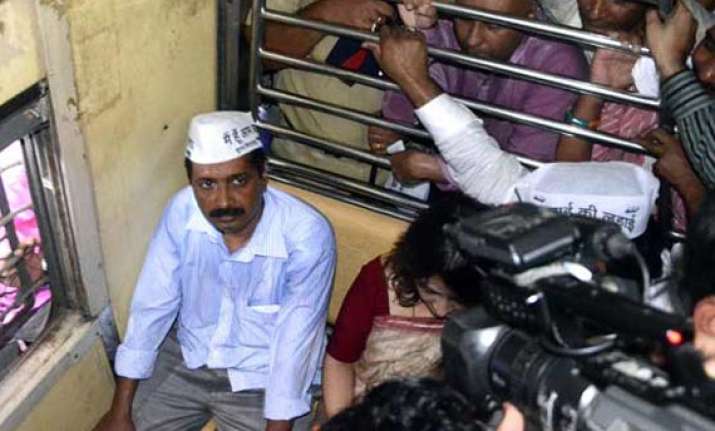 Mumbai: A day after Arvind Kejriwal visited Mumbai, the AAP Thursday pointed fingers at police and media alleging mismanagement, chaos, damage to public property and misreporting.
In a statement, the state unit of the Aam Aadmi Party (AAP) said the volunteers had planned a flawless exit from the airport and entry into the suburban train for Kejriwal, "which got totally derailed due to the media frenzy which police were ill-prepared to control".
"We are afraid that the media zeal (in pursuit of exclusive visuals) led to a total breakdown of law and order... Media clambered all over Arvind Kejriwal at the airport, making police cordon off Kejriwal and lead him in the wrong direction," the statement said.
On the alleged overloading of the auto-rickshaw in which Kejriwal commuted, the AAP statement said a party volunteer hopped into the auto to ward off cameras for safety.
Media persons risked their own safety and that of others to get bytes from him, inviting accident, it added.
The statement also denied that Kejriwal jumped a traffic signal.