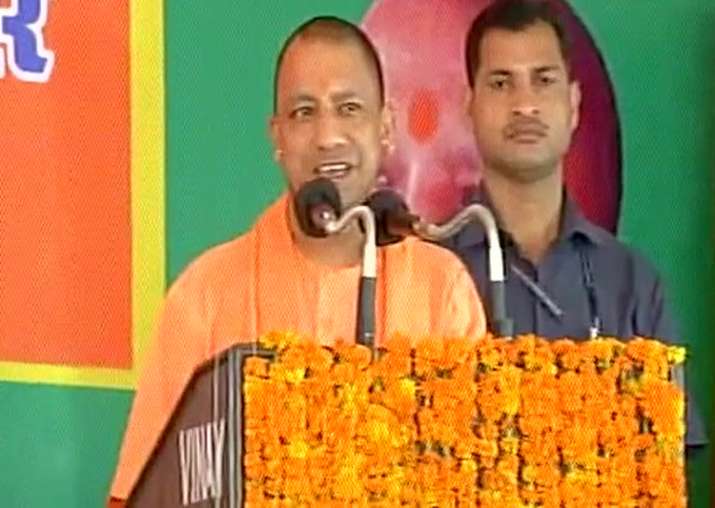 Uttar Pradesh Chief Minister Yogi Adityanath today made a strong pitch for the construction of a grand Ram Temple at the disputed site in Ayodhya during his second visit to the sacred city believed to be the birthplace of Lord Rama. Speaking to India TV, the CM said that he has 'come here to fulfil the dream of Ramchandra Das Paramhans', who had in 1950 filed a suit in Faizabad seeking permission to offer prayers to idols installed at Asthan Janmabhoomi.

 

"I have come here to talk on the topic of Ram Mandir. It is Ramchandra Das Paramhans's dream… that's why I have come here," he said.

 

"Let the verdict come. The matter is sub judice," he replied when asked whether the government should bring a law or not to construct the temple.

 

The CM is in the city to attend an event organised to mark the 14th death anniversary of Ramchandra Das Paramhans, the high priest of Digamber Akhada who till his death in 2003 was synonymous with the temple movement.
Yogi Adityanath also called for both parties to come to the discussion table to settle the decades-old dispute at the earliest. 

 

Adityanath, during his May visit to the city, had offered prayers on the banks of River Saryu and also at makeshift Ram Mandir. He was also the first CM in over 15 years to visit the Ram Janmabhoomi site. The CM's first visit to Ayodhya had come a day after criminal conspiracy charges were framed against BJP stalwarts including LK Advani, MM Joshi in the 1992 Babri mosque demolition case.

 

The CM's second visit comes a week after the Supreme Court said that it will decide on a plea for an early hearing of appeals challenging the Allahabad High Court order directing the splitting of the disputed site in Ayodhya. The Allahabad High Court had in 2010 directed that the Ayodhya site, where the Babri Masjid once stood, be split between Nirmohi Akhara, the Waqf Board and the Ramlala, who were all claimants.

 

The Lucknow bench of the Allahabad High Court by its September 30, 2010, verdict ordered that the land around the disputed site would be divided into three parts -- one for deity (Ramlala Virajmaan), another for Nirmohi Akhara -- a Hindu sect and an original litigant in the case and third for the Muslims. The Supreme Court had put the Allahabad High court verdict on hold on May 9, 2011, describing it as a 'rare judgment whose operation has to be stayed'.