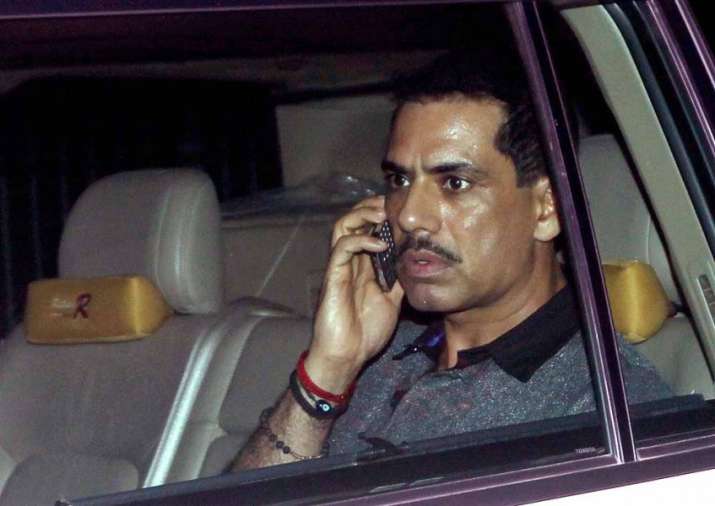 Justice S.N. Dhingra, who was commissioned by the Haryana government to probe controversial land deals in Gurgaon, including those of Congress president Sonia Gandhi's son-in-law Robert Vadra, on Wednesday said that he has found "irregularities" in the deals.
The one-man Justice Dhingra Commission of Inquiry set up by the Haryana government today submitted the report to the Haryana CM Manohar Lal Khattar at the Secretariat in Chandigarh. 
According to sources, the commission has indicted the then office of the Chief Minister Bhupinder Singh Hooda for being in the know of grant of licences for change in land use (CLU) in four villages of Gurgaon, including the licence granted to Sky Light Hospitality Private Limited, a company owned by Vadra. 
When asked if he has found any irregularity during the probe, Justice Dhingra said, "If there was no irregularity, then I wouldn't have submitted a 182 page report." 
"My mandate was to inquire about irregularities in grant of licenses. I have brought to light the manner in which irregularities were committed and people behind it," he said. 
The retired Delhi High Court judge said that his report was in two parts - findings and evidences. 
He, however, refused to divulge the details of his report and said that it was upto the government make the content public. 
When asked why he did not call IAS officer Ashok Khemka who had cancelled the mutation of Vadra's  alleged illegal land deal in Gurgaon, Justice Dhingra said he did not deem it necessary.
The single-member Commission had already been given three extensions since it was set up in May 2015 by the Khattar government. 
The commission was to submit its report on July 1, but Haryana government extended its tenure by eight weeks. 
It was asked to probe the grant of licenses to Vadra's company and other firms for developing commercial properties in Gurgaon's Sector 83 and some other prime areas.
It was mandated to probe their subsequent transfer or disposal, allegations of private enrichment, ineligibility of beneficiaries under the rules, and other connected matters.
Vadra had termed the inquiry commission as a "political witch-hunt" launched against him by the BJP government in Haryana.
The scope of the Dhingra commission was expanded in August last year and it was asked to probe grant of all licenses to colonisers and individuals in four villages of Gurgaon by the previous Congress government in Haryana. 
The controversy around Vadra is based on a 3.5-acre plot in Gurugram, which he bought in 2008 for Rs 7.5 crores and sold just months later for 58 crores to DLF, India's largest real estate developer.
Vadra and others were allegedly granted favours by Hooda-led state government in issuing licenses to develop commercial properties in Gurgaon's Sector 83.
Reacting to the report, Congress alleged political conspiracy and said that the commisson's intent was to defame rather than examine facts. 
"Even before submission of report, portions were leaked to the media. This proves that the sole intent is to defame, conspire and malign rather than examine the facts fairly. BJP Govt in the Centre and State have run a political agenda of vendetta and revenge for years together, purely to slander and vilify," Congress spokesperson Randeep Surjewala said. 
Earlier, Hooda had objected to setting up of the commission saying it was held "contrary to established rules and norms, without due cabinet approval and prompted by malice and political considerations".
He had urged Haryana Governor Kaptan Singh Solanki "to revoke the Constitution of the Commission of Enquiry".