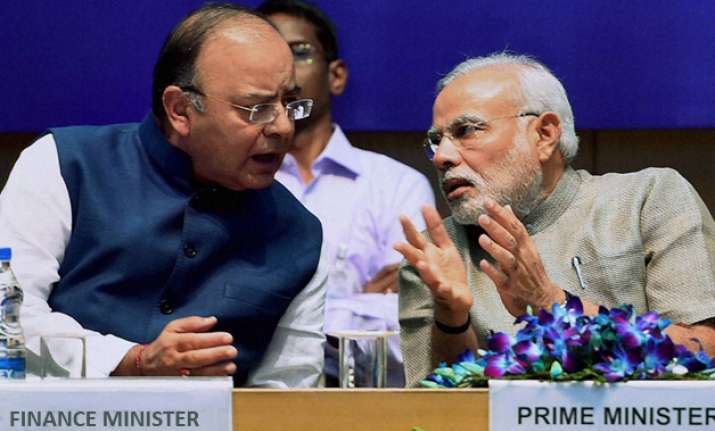 New Delhi: The BJP-led Central government has decided to challenge the decision of a single bench of the Nainital High Court directing a floor test in the assembly on March 31. The BJP has said that no court has the authority to pass such an order as an interim measure when President's rule is imposed in the state.
Attorney General of India Mukul Rohtagi will argue for Centre in Nainital High Court before the double bench.
The Nainital High Court yesterday ordered a floor test in the Assembly to determine which party enjoys a majority and stayed President's Rule, which was imposed on Sunday. The court, in it order, also allowed the 9 suspended rebel MLAs to take part in the floor test. The assembly floor test will be held at 11 am on Thursday and Registrar General of Nainital HC will be present as an observer.
On the other hand, the Congress has also decided to challenge the High Court's order allowing participation of 9 disqualified MLAs in the floor test. In its plea filed in the court, the party has claimed that the 'constitutional sin of defection cannot be condoned by permitting the said 9 persons to vote, when in fact the seats those persons represented as MLAs has itself fallen vacant'.
The party has maintained in its petition that irreparable damage will be done if these MLAs are allowed to take part in the floor test.
With the move coming weeks after President's rule was imposed in Arunachal Pradesh, an angry Congress claimed that the BJP had stooped to a new low and would challenge the order in court.
Uttarakhand Chief Minister Harish Rawat yesterday hailed the HC's decision saying, "The court order is a lesson for those who want to destabilize government."
"It's a victory for democracy. Strategy to destabilize us has failed," he added.
The votes of the disqualified legislators will be taken into account subject to final outcome of the writ filed petition by Harish Rawat challenging the imposition of President's Rule, senior Supreme Court lawyer and Congress leader Abhishek Manu Singhvi told reporters after the second day of the hearing in the court.