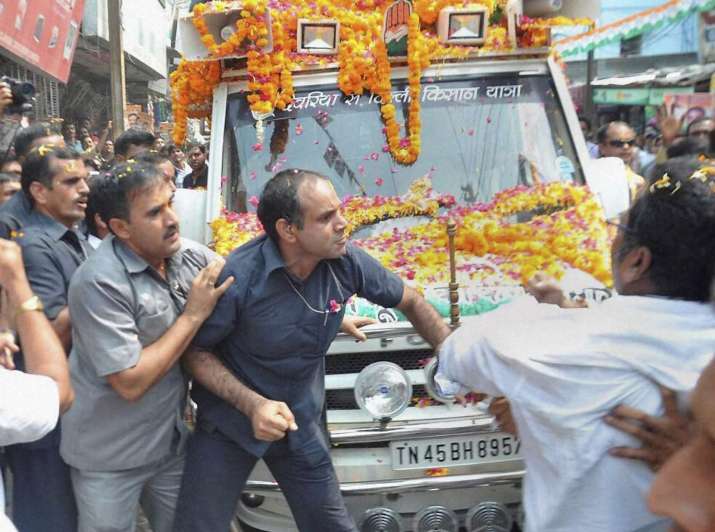 Two days after a shoe was hurled at Congress vice-president Rahul Gandhi during his Deoria to Delhi 'Kisan Yatra', the party faced another embarrassment today when a scuffle broke out between one of its leaders and the Special Protection Group (SPG) personnel. 
In the last leg of his nearly a month-long tour, Rahul Gandhi was holding a road show in Westerm Uttar Pradesh's Bareilly today. A war of words broke out between local Congress leader Amjad Saleem which soon turned physical with SPG commandos thrashing down several party supporters.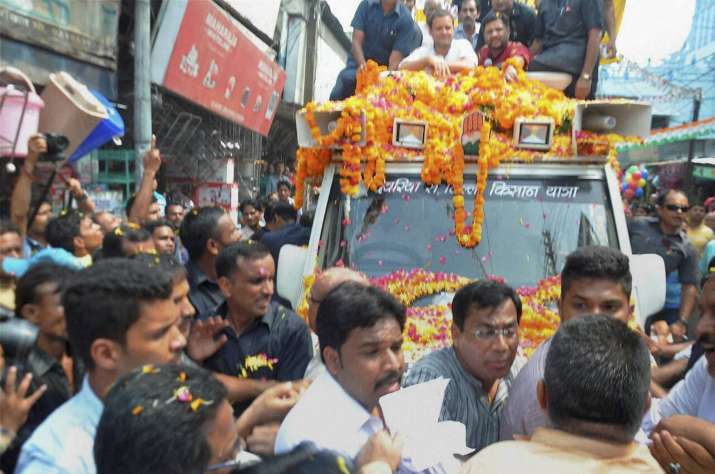 According to eyewitnesses, Rahul Gandhi had to intervene to sort out the issue between the two sides. Rahul then asked Saleem to come aboard the vehicle and received a paper that he wanted to present before him.
Earlier on Monday, a man had hurled a shoe at Gandhi scion in Sitapur. Rahul Gandhi had targeted the Bhartiya Janata Party (BJP) and the Rashtriya Swayamsevak Sangh (RSS) saying he will not be scared of these tactics. 
His election rally Kisan Yatra' started on a controversial note as locals fought for Khatiyas (wooden cots) after Gandhi's 'Khat Sabha' ended in Uttar Pradesh's Deoria, earlier in the month.