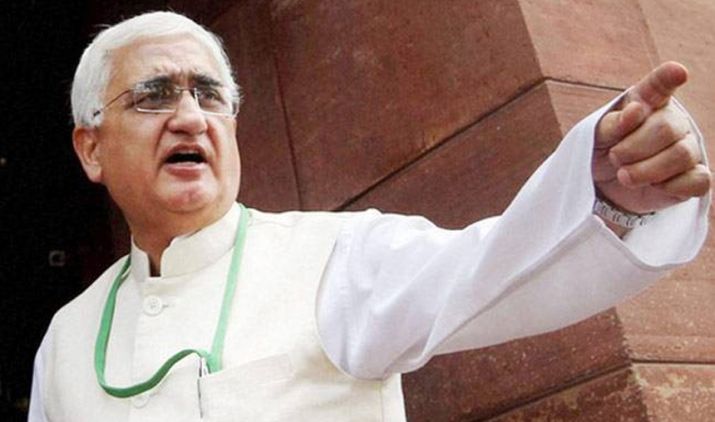 Veteran Congress leader Salman Khurshid stoked a controversy on Tuesday saying his party's hands were 'stained with blood of Muslims. The former Union minister was speaking to students at the Aligarh Muslim University when he made the controversial remark.
During an interactive session at the University, one of the students pointed out that most of major communal riots which the country has witnessed have happened during the Congress' rule. Responding to this, Salman Khurshid said, "Congress party is stained with the blood of Muslims. As a leader of the party, I feel the blots are on my hand as well."
"If you attack them, you are the ones who would get stains on your hands. Learn something from our history and don't create such situation for yourself where if you come back to AMU after 10 years you will find one like you to ask the question," news agency ANI quoted Khurshid, as saying.
Khurshid later sought to clarify over his statement and suggested that he made the statement as a 'human being' and not as a Congress leader.
"I am not a representative of the Congress party, I am the Congress party. I was defending Congress party. What I said I will continue to say, I made the statement as a human being," Khurshid said.
Khurshid's statement invited immediate backlash from outspoken BJP leader Subramanian Swamy who said such statements were expected from the Congress before the 2019 Lok Sabha elections.
"Such statements will be made before the 2019 Lok Sabha election. Now, it's Congress' time to pay for its sins," Swamy said.