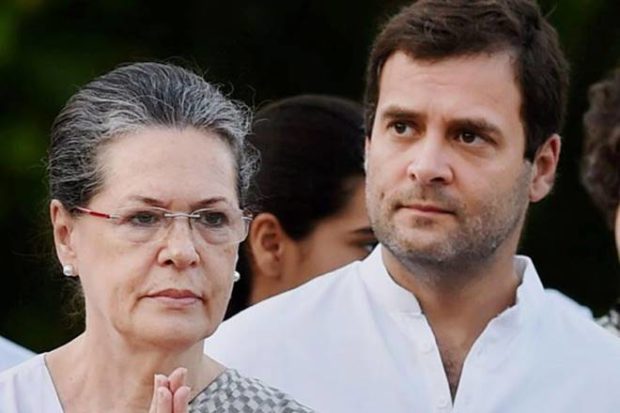 Hitting out at the Modi-led BJP government, Congress president Rahul Gandhi on Saturday said that 'they use anger, we use love'. Addressing the Congress party's 84th plenary session in New Delhi, the Gandhi scion said divide, hatred and anger is being spread in country and it is our job to unite and bind India together.
"They (BJP) use anger we use love but one thing that I want to say is that this country belongs to everyone and whatever Congress will do will be for the benefit for all," Gandhi said.
"When youths look at PM Modi, they can't see the way forward. Congress is the only party which will take country forward," he added.
At the two-day brainstorming session, the Congress party will decide the party's strategy for next five years and roll out a road map for reversing its downward electoral journey as well as restoring its past glory ahead of the 2019 Lok Sabha elections. Congress party's top leaders, including former prime minister Manmohan Singh and UPA chairperson Sonia Gandhi are attending the event.
The party would adopt four resolutions on political situation, economic front, foreign affairs, and agriculture, unemployment and poverty alleviation. The party will highlight its vision on each sphere and compare it with the current situation.