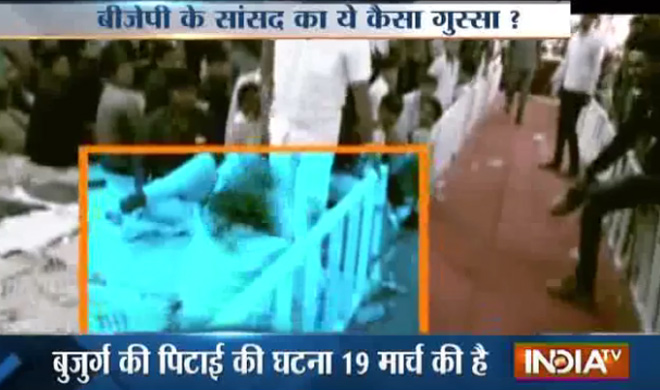 Ahmedabad: A video purportedly showing BJP MP from Porbandar Vitthal Radadiya kicking an elderly man at a religious function has gone viral on social media.
The purported video showed Radadiya, in his signature white shirt and trousers, approaching an elderly man sitting in a makeshift tent at the function. He was seen kicking the elderly person who prayed to be spared.
The video also showed Radadiya picking up the man's belongings and gesturing him to leave the spot.
However, Radadiya has denied kicking the person. He said that the man seen in the video was at a religious function where he was 'trying to spread superstition'.
The video was shot at a religious function held at Jamkandorna in Rajkot district about a week back.
Radadiya was earlier at the centre of a controversy in 2012 when a video had gone viral in which he was purportedly seen wielding gun at a toll booth staff at Karjan near Vadodara.