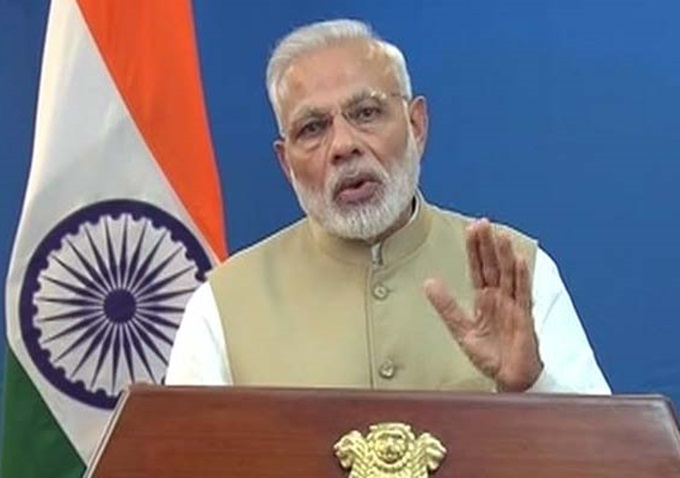 Prime Minister Narendra Modi is likely to address the nation again just ahead of the beginning of the new year, sources have said. The address, if it does come, will coincide with the end of the 50-day deadline that the PM had cited for troubles to subside after the note ban. 
The deadline is ending on December 30.
This would be PM Modi's second address to the nation. The first, on November 8, saw PM Modi, in a surprising move, declare higher denomination notes of Rs 500 and Rs 1,000 banknotes, accounting for 86 per cent of the cash circulating in the economy, as invalid from midnight.
Prime Minister Narendra Modi likely to address the nation before the dawn of New Year: Sources

— ANI (@ANI) December 29, 2016
Soon after the PM's announcement, citizens across the nation have been standing in queues to exchange old notes for new ones or try to deposit their old notes.
The PM had in his address urged the citizens to bear the pain for 50 days in order to wipe out black money from the economy.
"Maine sirf pachas din mange hai… December 30 tak mujhe mauka dijiye… Agar December 30 ke baad, koi meri kami rehjaye, koi meri galti nikal jaye, koi meri galat irada nikal jaye, aap jis chaurahe main mujhe khada karenge, main khada hokarke desh jo saza karega, wo saza bhugatne ke liye taiyyar hoon (I have only asked for 50 days. Give me time till December 30. After that, if any fault is found in my intentions or my actions, I am willing to suffer any punishment given by the country)," he had said.
Since the notes ban was announced, the Reserve Bank of India has made several changes to the rules and conditions imposed since the demonetisation move was announced.  
On the criticism of the multiple rule changes on notes ban, PM Modi said that it showed a proactive approach and that the changes were being done with a view to reduce people's problems.
Recently, SBI Chairperson Arundhati Bhattacharya had also indicated that restriction on withdrawals cannot be lifted entirely unless more cash is made available to banks. 
After the demonetisation of high value Rs 500/1000 notes, the government has fixed a limit of Rs 24,000 per week on withdrawal from bank accounts and Rs 2,500 per day from ATMs in view of the currency crunch that followed.